Life at WilsonHCG
August 28, 2018
Learn about life here at WilsonHCG. Find out why our staff join us, why they stay and how they develop their careers.

Maria Glennon joined WilsonHCG in an entry level role in 2013 when she was living in Toronto. She worked in various departments over the years before joining the marketing team!
Read more about Maria's journey here


Rebecca Khosrowfar joined us in 2011 in a sourcing role and has been promoted numerous times since then and is now a Recruitment Operations Manager.
Read more about Rebecca's career path at WilsonHCG here


Ky Shaw joined in 2018 after completing an internship with the marketing team. He's based in the US and works from our headquarters in Tampa.
Read more about what Ky does on a daily basis here


Stephanie Dougherty joined WilsonHCG 12.5 years ago as a Talent Attraction Specialist. She fast became one of the company's top performers and is now a Director!
Read more about Stephanie's career progression here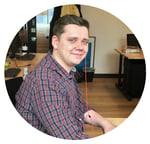 Samson Barraclough is a Talent Attraction Specialist. He works from our Manchester office in the UK and has been with WilsonHCG since 2017.
Read more about Samson's role here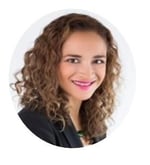 Edna Delgado joined us in July 2017 as a Recruitment Consultant and is based in Ontario. She works virtually and says it does require discipline but has never been more productive in her whole career!
Read more about Edna's role as a Recruitment Consultant here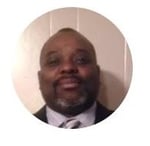 Chris Valentine joined WilsonHCG in April 2018 as a Recruitment Consultant at WilsonHCG. He's based in Arlington, Texas and works virtually.
Read more about what Chris does at WilsonHCG here
Fancy joining the WilsonHCG family? Check out current job opportunities here!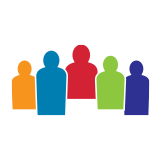 WilsonHCG is an award-winning, global leader in total talent solutions. Operating as a strategic partner, it helps some of the world's most admired brands build comprehensive talent functions. With a global presence spanning more than 65 countries and six continents, WilsonHCG provides a full suite of configurable talent services including recruitment process outsourcing (RPO), executive search, contingent talent solutions and talent consulting. TALENT.™ It's more than a solution, it's who we are.
Related Resources