Every single day is different at WilsonHCG, says Ky Shaw
I joined WilsonHCG for an internship in 2018. I'm based in Tampa, Florida, which means I get to work from the WilsonHCG headquarters. I currently work with the marketing team.
I came across WilsonHCG when I was browsing for jobs online and after reading through some of the reviews about the company, I decided to apply. A lot of people mentioned the culture and environment in their reviews and I can attest that it has been great so far!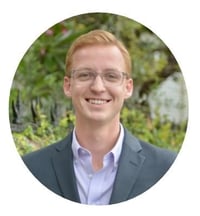 Every single day is different at WilsonHCG and I spend a lot of time picking up one-off projects here and there to provide some support to the rest of the marketing team. I guess you could say that I'm a bit of a marketing generalist! I'm currently working on our new video campaigns too and I'm really enjoying it!
I'm really excited about our new video strategy. I think it's going to give some insight into the day to day goings on at WilsonHCG as well as highlight our market knowledge.
Interfacing with the marketing team on a daily basis is probably my favorite part of the internship. Even though a lot of the team is spread across the globe, it feels as if we are working right next to each other. Being part of the creative process has been a new and exciting experience.
If you're thinking about joining WilsonHCG, my advice would be to apply! If you want to work hard and make an impact, this is the place to do it.
Do you fancy a new challenge? Why not join the WilsonHCG team. Check out our current job opportunities here!