[Q&A] The four main reasons why I chose to work for WilsonHCG
July 2, 2018
The four main reasons why I decided to work at WilsonHCG, by Maria Glennon
I currently work as a Global Field Marketing Manager at WilsonHCG. I joined the company back in 2013 when I was living in Toronto. I started off in an entry level sales role originally but have since worked in various departments before joining the marketing team. I'm based in Galway and work virtually.
I chose t
o join WilsonHCG for several reasons but there are four main reasons that spring to mind:
The Culture
I was instantly drawn to WilsonHCG's culture. From the moment I stepped into the office for my initial interview, I could sense the environment was energetic, engaging and collaborative.
The People
I was also really struck by the calibre of the team throughout my interactions during the recruitment process. Rather than it being a daunting experience, everyone - irrespective of seniority - was so approachable, welcoming, passionate about WilsonHCG's vision and values and they were genuinely interested in getting to know more about me.
The Journey
When I joined, WilsonHCG had ambitious growth plans and I knew that would provide a stepping stone to all kinds of opportunities. I wasn't wrong - fast forward five years, we've grown exponentially, we're now a truly global organisation and my career has followed the same growth trajectory. Although a lot has changed since joining, some things haven't - we still have lofty growth objectives, our culture and values remain unchanged and the leadership team is still invested in growing and developing my career.
Commitment to Corporate and Social Responsibility (CSR)
I loved WilsonHCG's commitment to CSR through global initiatives like "One Day to Give Back" where we're encouraged to take an additional day of paid time off to volunteer at a charity of our choice.
On a typical day…
I work closely and collaboratively with our marketing, sales and sales enablement teams to develop and execute our marketing campaigns across the globe.
My role at WilsonHCG has developed considerably since I joined the company...
I've been fortunate enough to have had the opportunity to work in several different departments at WilsonHCG in two continents! I initially joined the team in Toronto in an entry-level sales position. After a year, I began to discuss taking on additional opportunities with my then manager and was fully encouraged and supported. Those opportunities served as a springboard to many other opportunities across different functions and have allowed me to gain an in-depth understanding of our organisation and industry.
In 2015, I decided to relocate back to Ireland to be closer to family and with the beauty of WilsonHCG having a global presence and a blended office-based and virtual workforce, I was given the opportunity to join our EMEA team and have since progressed to my current role as Global Field Marketing Manager.
The best part of my job is...
It might be a cliché but it's hands-down the people I get to collaborate with and learn from on a daily basis. There is so much collective knowledge and insight within the organisation and I count myself lucky to be able to tap into that knowledge through the relationships I continue to forge with colleagues across the world.
If you're thinking of joining the WilsonHCG family, My advice would be to...
Take the leap!
Don't be afraid to shout about your ideas and have your say - our leaders have an open-door policy and our CEO, John Wilson, truly leads by example. We're encouraged to bring forward our ideas, innovate and drive change.
Get involved - there are tons of employee engagement initiatives throughout the year and committees to join. They're an excellent way to build new relationships, learn and most importantly, have fun!
Chase opportunity - we're growing so fast and with growth, comes opportunity. If you want to gain exposure to other areas of our business, let your leaders know and in my experience, they'll work with you to see how they can make it happen.
Do you like working remotely? How do you collaborate with other team members? What are the benefits of working remotely?
I love working remotely! For me, working remotely provides so much flexibility - I can go for a run on my lunch break, stroll to my favourite coffee place in my village or whip up whatever's in the fridge. I don't have to contend with the headache and cost of commuting which frees up lots more time for life outside work.
When I tell folks I work virtually, their knee-jerk reaction is to ask "do you not miss the office banter?" or "how do stay so disciplined and not watch Netflix all day?". I always respond by telling them, I feel just as engaged working from home as I did when I was office-based in Toronto and I'm far more productive.
WilsonHCG does a great job of making people feel connected even when they're not connected by a physical space. Here are just a few ways I stay connected:
Weekly Huddle Up - once a week, I join the EMEA Huddle Up. The Huddle Up is a quick 15 minute meeting where office-based and virtual employees jump on a video call to run through quickfire global and regional updates, celebrate birthdays, work anniversaries and shout-out peers. These Huddle Ups happen across the globe on a weekly basis and everyone receives a weekly newsletter/recap so that they can stay in the know
Communication Tools - from regular team video meetings and instant messages throughout the day to seeing updates on Workplace, our collaborative social platform. My manager takes the time to greet me every morning even though we both work virtually in different countries.
Engagement Initiatives - there are so many initiatives to get involved in from candy exchanges with team members across the globe to Earth Week team challenges.
Recognition - while my manager can't physically pat me on the back, we use a recognition points-based platform called Kudos to acknowledge a job well done. It allows me to give my peers a virtual pat on the back and can be redeemed for rewards such as vouchers and additional paid time off.
Do you fancy a new challenge? Why not join the WilsonHCG team. Check out our current job opportunities here!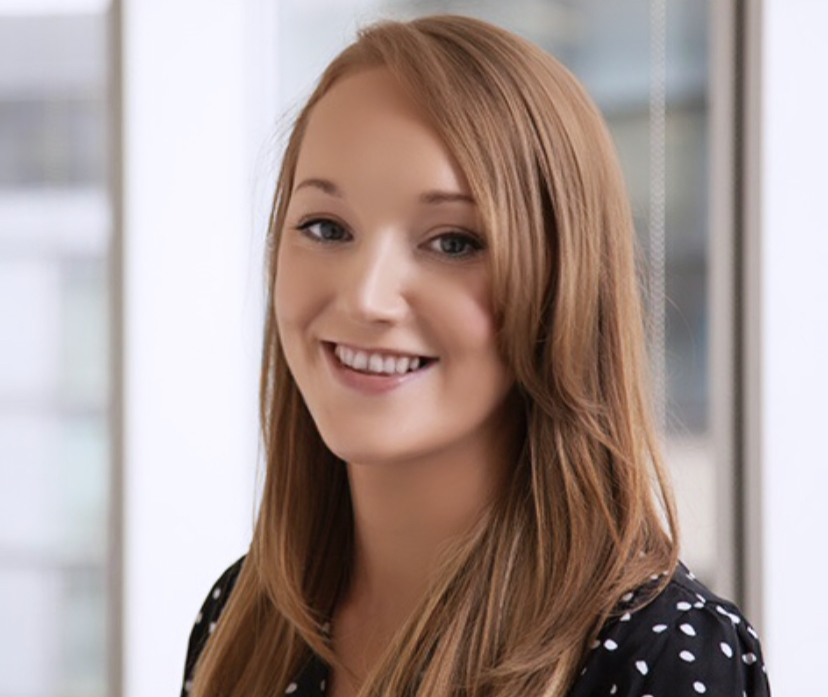 Maria Glennon is the Director of Demand Generation at WilsonHCG. Located remotely in Ireland, Maria works closely with WilsonHCG's global Sales and Marketing team's to develop targeted, customer-centric marketing programs that drive interest in WilsonHCG's brand and strategic solutions.
Related Resources