10 Trends: What 2017 Can Teach Talent Leaders About 2018
December 12, 2017
As talent leaders and decision makers, we read blog posts, articles and statistic-driven reports for one very specific purpose: to learn. We seek to find actionable insights into what we can do better – ways in which we can improve talent strategy to attract, land and fearlessly keep the professionals who will drive our business toward greater results; how we can harness our workforce to differentiate from competitors who are, in turn, striving for the very same; and what trusted blueprints we can follow to remove the challenge of having to create from a blank slate.
The New Year is nearly here and, according to more than 4,000 corporate talent acquisition leaders across 35 countries, "talent" is already the No. 1 priority for 2018. With human capital at the forefront of many agendas, we present 10 of WilsonHCG's most relevant pieces of content – shifts, insights and trends from 2017 – to help you learn, perhaps, just a bit more before the close of another year.
1. 3 Trends Set to Define the 2018 Talent Landscape
Leaders are challenged trying to find consistency during ever-present change. In fact, according to Mercer's 2017 Global Talent Trends Study, 93 percent of executives plan to make a design change in their company within the next two years to stay ahead and keep the focus on their workforces. Specifically, they are transforming hierarchical structures, eliminating departments as well as decentralizing authority to keep up with the pace of change and inspire adaptability, flexibility and scale.
2. Dissecting the 2017 Fortune 500 Top 100 Employment Brands Report
Nearly 90 percent of professionals say a positive interview experience can change their mind about a role or company; six of 10 of job seekers say they have quit an application due to its misinformation, length or complexity; and 92 percent of employed professionals would leave their jobs for a company with an "excellent corporate reputation". Each of these are, though only a sampling, components of your employment brand – which is a very real, vital extension of talent acquisition strategy. WilsonHCG's 2017 report explores the year that was; you can access the upcoming (January 2018) report here.
3. HR Technology: 3 Routes to Automation
Forty percent of HR leaders expect AI to affect their plans within two years. One reason, self-learning AI can drive predictive analytics by informing you precisely where to source top-quality candidates. This was put into action at the 2017 SourceCon recruiter challenge. Exceptional sourcing and recruiting professionals competed head-to-head against AI sourcing technology. Each participant was provided 3,000 resumes with the goal of finding specific candidates as quickly as possible. The most accurate result was from a human, who took two full days. However, an AI sourcing bot came up with a nearly identical list − in 30 seconds' time.
4. [Infographic] University Recruitment - Gen Z is Taking Control of Their Careers
In 2016-2017, 18-35 year-olds had an average tenure of 1.6 years per job. By 2020, these very same 18-35 year-olds will make up a whopping 50 percent of the workforce! To not only attract but keep the best young talent amidst shrinking tenures, university recruitment is stepping further into the spotlight; but first, companies must understand what younger generations want in a career. Among Gen Z, the "ability to learn and progress" is their principal driver.
5. [Infographic] Overcoming the Tech Talent Gap
Seventy-five percent of hiring managers report that the time it takes to fill IT positions has increased over the past three years, with the No. 1 reason being "inability to find qualified candidates". But to only say there is a "lack" of quality tech talent would be inaccurate; according to the research, the way companies are recruiting tech talent needs to improve – whether that's talent acquisition strategies or quality of recruiter (in many cases it's both). Beyond that, talent management strategy is too often a detriment to keeping the best talent (for example, burnout is not a myth; it's ever present).
6. The 4 Essential Traits of Today's C-Suite Talent
The number of C-Suite positions has tripled over the past 20 years. Not only are the structure and makeup of today's executive teams changing, but the required career paths, qualifications and responsibilities are likewise evolving. In addition, 40 percent of companies say they "can't pursue business opportunities" because they lack the right leadership. Why? In large part, because of the above. Change. Evolutions in technology, shifting hierarchical structures, globalization, and disruption across all industries – each are impacting how organizations assemble their executive roles. Of note, perhaps the most "lethal" trait of today's executive (according to Harvard Business Review)? Indecision.

7. 8 Steps to Employment Brand Authenticity Amidst Constant Change
Company review websites Glassdoor and Indeed, for example, have 250 million monthly visitors; undoubtedly, what candidates and employees think of your company matters – whether that's the employee experience, candidate journey, interview process or your benefits package. While such transparency may incite fear, these platforms provide an incredible opportunity to provide insight into your employment brand, culture and the people who drive your company. Leading organizations are overcoming by way of genuine employee engagement initiatives, leadership accessibility and, though seemingly simple, by listening.
8. Learning & Development: Why "Too Much" is Never Enough
Today's professionals (of all generations) are demanding growth opportunities. As one leading executive vice president puts it, in response companies need to strategically focus on the evolution of their L&D programs. "For organizations focusing on improving their L&D, the key here is to think long term, use L&D programs as a retention tool for top talent, and break away from the idea that we need to limit our people's exposure to skills out of fear they may leave with them. People are demanding more and, to stay competitive, organizations have to offer the opportunity for personal and professional growth."
9. 5 Ways to Activate Today's Best Passive Talent
Passive talent makes up 75 percent of the global workforce; yet, only 45 percent of these candidates are "open" to speaking with a recruiter – making them harder to find using traditional search methods, harder to engage with, and ultimately harder to land. However, the right recruitment strategy can activate passive talent. According to surveyed C-level executives, "current employees are the most effective employment branding/recruitment tool" and "trust" is the preeminent reason. Toward this end, nearly 30 percent have increased their use of employee referrals over the past year alone.
10. What the Most Innovative Companies Know About Talent
The most innovative companies may be unique in their work, policies, procedures and culture. However, the most successful companies all have one component in common: understanding that "people" must come first – because, to attract the best, companies need to employ the best. Furthering highlighting this point, according to a study of more than 10,000 HR and business leaders, executives' top three challenges right now are all "talent" related (1. building the organization/workforces of the future, 2. careers and learning, 3. and talent acquisition).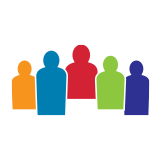 WilsonHCG is an award-winning, global leader in total talent solutions. Operating as a strategic partner, it helps some of the world's most admired brands build comprehensive talent functions. With a global presence spanning more than 65 countries and six continents, WilsonHCG provides a full suite of configurable talent services including recruitment process outsourcing (RPO), executive search, contingent talent solutions and talent consulting. TALENT.™ It's more than a solution, it's who we are.
Related Resources