[INFOGRAPHIC]: Overcoming the Tech Talent Gap
August 2, 2017
The scarcity of tech talent is very real. In fact, 75 percent of hiring managers report that the time it takes to fill IT positions has increased over the past three years, with the No. 1 reason being an "inability to find qualified candidates." But to only say there is a "lack" of quality tech talent would be inaccurate, as there is a confluence of factors leading to the challenges companies are facing in the arena of finding, hiring and keeping the best tech talent.
First, the way companies are recruiting tech talent needs to improve – whether that's the talent acquisition strategies employed or a company's quality of recruiter (in many cases it's both). Beyond that, talent management strategy is too often a detriment to keeping the best talent rather than an enhancement (for example, burnout is not a myth; it's ever-present).

The top five roles to fill are:
Software developers
Java developers
Cyber security specialists
Development & operations
.Net experience
How do all of these issues tie together? How are industry leaders closing the tech talent gap, and those challenged righting the ships? Did you know 85 percent of recruiter find it difficult to locate and hire tech talent?
The following WilsonHCG infographic answers these questions, and goes "beyond the numbers" to explore additional issues most prevalent to hiring the best tech talent.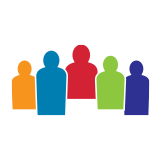 WilsonHCG is an award-winning, global leader in total talent solutions. Operating as a strategic partner, it helps some of the world's most admired brands build comprehensive talent functions. With a global presence spanning more than 65 countries and six continents, WilsonHCG provides a full suite of configurable talent services including recruitment process outsourcing (RPO), executive search, contingent talent solutions and talent consulting. TALENT.™ It's more than a solution, it's who we are.
Related Resources