6 "musts" for tech hiring and talent acquisition in the digital age
November 6, 2020
This post was originally published in January 2018 and has been refreshed in 2020 for National STEM Day to provide additional considerations and resources for tech hiring.
We've all heard it before, "Recruiting tech talent can be tough." In fact, according to Indeed, 86% of organizations report significant difficulty finding and hiring technical talent. From 2020 and beyond, it's not likely to get easier as the Bureau of Labor Statistics reports that US employment in the computers and information technology (IT) space is expected to grow by 11% from 2019 to 2029 (over 531,000 new jobs).
Candidates of today demand inside access to prospective employers before they say "yes" to a job offer. Their need for transparency is a reminder that employment branding continues to crescendo in its talent acquisition importance, especially when it comes to locking in tech talent (being highly sought after and tech-savvy, these professionals are in turn more selective when job hunting).
Differentiate your employment brand and turn the heads of tech sector candidates by incorporating the following into your talent acquisition strategy.
1. Conversation Commerce
"Alexa, look for 'computer systems analyst' jobs in Washington, D.C." Yes, this technology already exists. In fact, according to Microsoft's 2019 voice report, 44% of consumers are using voice searches to research and engage with companies throughout the sales cycle. If SEO-optimized, transparent and fully informed, this will put your tech jobs just a few spoken words away from potential candidates! It's getting easier for candidates to search and apply; ensure you're making it easier on your employment brand and talent acquisition in return.


Chatbots – seen as a top talent acquisition trend in 2020 – are another great way to make answering questions accessible and easy for potential candidates. This valuable tool frees up talent specialists to filter candidates and focus more on the human aspect of recruitment. Text communication and conversational marketing are all valuable resources when communicating with top tech talent.
2. Don't Settle for Mobile-Optimization
We've all been there, opening a supposedly "mobile-friendly" webpage only to have the design and copy entirely out of whack. It's no secret today's professionals are efficient; in return, they demand efficiency, especially through their mobile devices. However, a Glassdoor study revealed mobile device job seekers encounter many more barriers to completing applications, taking 80% longer than traditional desktop PCs to complete. These difficulties will inevitably lead to a smaller candidate pool for recruiters.


Job descriptions, visually and grammatically, need to be clear and concise, and wholly explorable via mobile devices to ensure you're meeting tech candidates where they are.
3. Smart Use of Automation
Technology will never recreate or replace your personal efforts around candidate experience; it can aid in the satisfaction of the application process or assist internally with the efficiency for sourcers and recruiters to complete a task. But candidate experience (and your employer brand as a whole), demand a personal relationship between candidate and recruiter.


Using technology to improve candidate experiences is a significant action item to work toward to engage quality talent. While many priorities have shifted due to the pandemic, starting those transparent, challenging conversations about current capabilities vs. ideal state will open the door for more automation opportunities.

4. Big Data (and Small)
HR metrics have advanced far beyond the traditional time-to-fill. Knowing how long a job stays open is of course still important – however, truly understanding the candidate experience and its impact on your business is even more critical, especially with advancements in websites such as Glassdoor and Indeed (with hundreds of millions of monthly visitors). Ultimately, HR metrics and recruitment analytics are the foundation for change. Great stories can be told based on data, stories that inform important business decisions.

Before you implement a new system though, do you know what type of analytics you want to assess and how you plan to measure them?

Here, we carefully outline the journey of establishing a foundation for analytical success, and how to leverage knowledge when assessing new technologies that might benefit your talent strategy.
5. Inspire Younger Generations to Get Involved
To account for the tech field's rapid job increases (happening now!), we should be solidifying a pipeline that goes beyond immediate needs. A Sapio Research survey shows 90% of people aged 9 to 18 want a career that tackles social issues. By contributing to the conversation around STEM as a career path designed to help solve problems and better the world, you raise STEM careers an attractive area to pursue.


Ask yourself: How's your organization assisting younger generations interested in pursuing technology and STEM fields to succeed?

There are a couple ways you can get involved:
Partner with local schools to create a mentorship program for those interested in learning more
Sponsor a scholarship to give more children a chance to attend school despite financial circumstances or hardship
Note: Present opportunities in gender-neutral language, as many STEM fields are male-dominated, and having diversity in the field matters.
6. Artificial Intelligence (AI)
Mercer's 2020 Global Talent Trends survey revealed 67% of HR leaders are investing in workforce learning and reskilling as part of their strategy to prepare for the future of work. Why? Because doing so drives predictive analytics by informing talent specialists precisely where to source top-quality candidates. Self-learning AI can drive predictive analytics by informing you precisely where to source these candidates.


This was put into action at the 2017 SourceCon recruiter challenge. Exceptional sourcing and recruiting professionals competed head-to-head against AI sourcing technology. Each participant was provided 3,000 resumes with the goal of finding specific candidates as quickly as possible. The most accurate result was from a human, who took two full days. An AI sourcing bot came up with a nearly identical list − in 30 seconds' time.

And yet, 60% of companies are still confused by AI and what it means to their talent acquisition functions. Being at the outset of 2020, your competitors' use of technologies such as AI and cognitive recruitment is only going to expand. Now is the time to get informed, get ahead and stay ahead with these new tools.

For more on how you can stay competitive with recruiting the very best tech talent, download our Surge in SaaS whitepaper.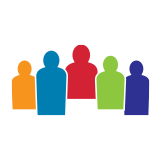 WilsonHCG is an award-winning, global leader in total talent solutions. Operating as a strategic partner, it helps some of the world's most admired brands build comprehensive talent functions. With a global presence spanning more than 65 countries and six continents, WilsonHCG provides a full suite of configurable talent services including recruitment process outsourcing (RPO), executive search, contingent talent solutions and talent consulting. TALENT.™ It's more than a solution, it's who we are.
Related Resources