HR technology: how to optimize the candidate experience
June 28, 2021
This post was originally published in 2017 and has been updated for subject matter, stats and relevance.
HR and talent technology continue to evolve at a breakneck pace. The COVID-19 pandemic has accelerated urgency around virtual onboarding and other remote work needs. Financial and resource investments in these areas also continue to grow, as technology has created opportunities for HR to drive impactful business growth.
Currently, the transition from HR technology centering around the applicant tracking system (ATS) and human resource information system (HRIS) has matured to include various innovative solutions. That said, careful consideration is required before investing in new talent acquisition (TA) tech – as your business's needs are key. It should never be about the newest or shiniest offering, but the most effective ones for your business specifically. Making the most of HR tech means being certain each touchpoint of the candidate journey intertwines seamlessly and improves both time and cost efficiencies.
In short, smart use of technology brings with it the opportunity for HR and talent leaders to compare end-to-end processes against current tech stacks for a clearer view on opportunities.
Understanding candidate experience and TA tech
For TA tech that complements the entire candidate experience, you need to know what kind of experience you want candidates and talent community members to have in the first place. You also need to understand how your team operates.
After this, as you begin to evaluate the tech stack, balance between traditional technologies, innovative and disruptive technologies, and then rely on your savviest people to leverage them in a way that inspires greater human interaction (e.g., relationship building, learning, listening) to ultimately achieve business-impacting results. Finding this balance is indeed a challenge, but not an unconquerable one!
To shed light on solutions to the above challenges, we've performed extensive research on HR technology and created a workbook on how to use tech to optimize the candidate journey:
Taking control of tech: Optimizing talent acquisition technology at every step of the candidate journey
Here are a few key takeaways:
#1: Positive onboarding experiences are key (especially while remote)
Prioritizing sustainable business operations is essential as we continue navigating the pandemic's effects. Onboarding is a critical part of the TA process and creating a positive experience around the journey is critical for all employees – including remote and in-office. Be sure your TA technology includes timely updates and applications that encourage engagement and feedback about the tech new employees are using.
Track your tech's engagement with employees, as this has become crucial to help retention rates.
Tip: Remember to not overlook your journey after the offer letter is sent – as making a good first impression during employees' first few weeks is just as important for retention as that first touchpoint.
#2: Identify short- and long-term priorities
The right HR technology depends on your objectives and goals. The near-term priorities will yield a higher strategic impact in the moment, but that doesn't mean the higher-investment, long-term priorities should be ignored.
In fact, according to Mercer's 2021 Global Talent Trends Study, 48% of HR leaders surveyed said transformation plans are concentrated on reinventing flexibility in all its guises. Now is the perfect time to reevaluate priorities to ensure your tech stack aligns with a human-centric approach during every touchpoint of the candidate journey. That includes diversity, as Mercer's report also mentioned diversity, equity and inclusive analytics as the top priority among leaders. These insights reinforce the very real need to champion representation across the entire candidate experience. A diverse talent pool is key to fostering higher innovation revenues.
#3: Ensure your HR tech is fit for purpose
Does your technology help you achieve goals and objectives you've set out to achieve? No technology, no matter how sophisticated it may seem (or actually be), should ever replace talent strategies or processes; rather, they need to supplement your talent acquisition and hiring processes. Technologies help drive efficiencies, but your people need to be at the forefront of all candidate experience, employee engagement and workforce planning initiatives.
HR technology will never recreate or replace your strategic efforts around candidate experience; it can aid in hiring manager satisfaction rates during the application process or increase the efficiency of sourcing activities. But candidate experience demands a personal relationship and rapport building among your candidates, recruiters and hiring managers.
Improve your HR tech
Navigating TA tech and recruiting tech talent has added layers of complexity when it comes to candidate experience, but it's ultimately meant to add humanized interactions in the talent acquisition process. What are your thoughts around HR technology and the trends involving the candidate experience? What tech has worked well for you, and where are there areas of improvement? Be sure to think about these and complete our workbook for further insights: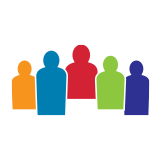 WilsonHCG is an award-winning, global leader in total talent solutions. Operating as a strategic partner, it helps some of the world's most admired brands build comprehensive talent functions. With a global presence spanning more than 65 countries and six continents, WilsonHCG provides a full suite of configurable talent services including recruitment process outsourcing (RPO), executive search, contingent talent solutions and talent consulting. TALENT.™ It's more than a solution, it's who we are.
Related Resources