What are the 4 essential traits of today's executive?
February 2, 2021
The number of C-Suite positions has tripled over the past 20 years, according to PwC – now including very real, important roles such as the chief information security officer (CISO), chief diversity officer (CDO) and even chief experience officer (CXO). Although there are now more seats at the executive table, getting there as an executive and, for organizations, determining the right scope and talent to fit remains not for the faint of heart.
Read more here about other executive team insights
Not only are the structure and makeup of today's executive teams changing, but the required abilities, career paths, qualifications and responsibilities are likewise evolving in rapid fashion. In addition, according to McKinsey & Company, 40 percent of companies say they "can't pursue business opportunities" because they lack the right leadership. Why? In large part, because of the above. Change. Evolutions in technology, shifting hierarchical structures, globalization, disruption across all industries – each are impacting how organizations assemble their executive roles.
In light of these trends and challenges, I joined You're Hired! Radio with Host and Producer Lorne Epstein, as well as Kara Yarnot, Executive Consultant & Strategy Consulting Leader at HireClix. As explored below, we delved deeply into the most vital traits of today's executive leadership, the non-traditional career paths many are taking, as well as the strategies companies need to consider as they make decisions around the size, structure and the makeup of their C-Suite teams in the face of ever-present, dynamic global shifts:


What are the four essential traits of today's executive?
Every organization is in search of the right executive leadership. Leadership sets the example for your workforce to follow; they are drivers of culture and employment brand, and they make strategic decisions that impact your ability to grow, evolve, recruit and retain, not just today but for years down the road. Moreover, each organization is unique; the reason you appoint particular executives to a given role is exclusive and must align with your culture and strategic business objectives. As you evaluate the current state of your executive team, assess your role as an executive, or if are in the midst of filling an important executive level role, it's integral to consider the following four traits.
1. Today's executives are accessible, redefining "open door"
Significant amounts of thought leadership touch on the importance of an "open door" policy with regard to leadership, culture and employee engagement. But this isn't simply a nice idea; it's a business imperative. In fact,
according to Harvard Business Review
, CEOs who "start by developing an astute understanding of their stakeholders' needs and motivations, then get people on board by driving for performance and aligning them around the goal of value creation" (i.e., "deftly engaged stakeholders") are 75 percent
more successful in their roles. Success in this instance refers to business impact, but travels much deeper –
significantly impacting culture, employee engagement, authenticity and transparency
.
Senior executives need to be accessible both physically and in the media/public eye. Through use of social media, networking, event attendance, keynote speeches and, internally, by creating a genuine "open door" feeling that welcomes your people, the best leadership today is available and accessible. Being an inspirational leader people want to rally behind now starts well before an employee joins your company. For example, C-Suite executives are often rated externally by user-generated platforms such as Glassdoor. Being accessible and having rapport with your constituencies will, in turn, drive sales, customer and employment brand awareness, and even stock price/investor confidence.
2. Today's executives aren't following traditional career paths

Non-traditional career paths are much more common than in recent years – for example, a leader may begin in engineering, move into product management, then obtain the role of chief marketing officer. Non-traditional but highly relevant! Marketing needs to understand product, product needs to understand marketing, and both marketing and product need to understand how they align with one another. Ultimately, companies are looking for a variety of exposures, backgrounds and points of view, well-rounded leaders, and the ability to work cross functionally in a highly collaborative and empathetic way.
2a. Today's executives have conviction
Digging a bit deeper, technology and digitization are disrupting all industries and geographies; decisions need to be made with conviction and efficiency. Agility and the ability to fail fast/forward has become king. In fact, Harvard Business Review also reports that indecisiveness can be lethal. Executives described as "decisive" are 12 times more likely to be high-performing; moreover, of all executives "fired" over issues related to decision making, 66 percent are ousted for indecision (only 33 percent because of the bad decision itself).
An executive with distinct functional responsibilities, combined with a diverse background and career path, provides a company with the ability to respond more quickly to changes in the market, embrace multiple viewpoints and approaches, and creatively tackle a variety of challenges – while doing so with conviction and decisiveness
3. Today's executives are shying away from "jack of all trades"

As explored above, many of today's most impactful executives are following non-linear, non-traditional career paths. However, this doesn't mean that career progression isn't highly relevant (and critical). It is. Specifically, there is danger in hiring a "jack of all trades" candidate if the right balance isn't struck. You may find a candidate with experience in multiple disciplines, all of which seem highly relevant to the role you're looking to fill. This can be an exceptional trait, but the journey must go deeper.
While jack of all trade career paths are highly attractive, for the company searching to fill a role it all comes down to the career progression building blocks/puzzle pieces. What is the candidate's narrative? What did he/she learn through each experience and how do they apply it? Were their career transitions based on sound judgement and decisiveness or, by chance, external factors? What are they looking to achieve and learn in their next role?
As you search for the right executive, it's important to understand the job you're hiring for in and out, and ultimately how a given candidate's background aligns with the responsibilities, culture and goals you're filling. Jacks of all trades can be exceptional fits, but companies must deep dive into their motivations, their long-term goals, their trajectory – to ensure they aren't "masters of none", that they can indeed specialize and/or translate their skills to your company's role and industry, and that they have the proven experience to do so. As a candidate, it is all about your narrative and demonstrating that you've made thoughtful decisions throughout your career; decisions that make you more well rounded than those you are competing against.
4. Today's executives are passionate, "fit" and evolve
Executives make strategic decisions and serve as the company's most visible and prominent leaders (see No. 1 above). The better an executive fits with the company's strategy and change needs, the more successful they should be. Toward this end, there are certain characteristics that are timeless. One of these: passion. Leadership comes in many forms, and passion is perhaps the most integral trait. Passion can't be manufactured or pretended. It's ingrained, organic and obvious. At WilsonHCG, our executive search clients seek passion and we carefully assess for it in every interaction.
Unique aspects of a candidate's profile, such as passion, character and willingness to evolve, determine their fit with the organization. However, there are a wealth of internal and external factors that change a company's needs, and the company needs to evaluate whether their executives are likewise evolving. For example, is the executive's passion waning? Are their motivations growing with those of the company's? As the company evolves, moves into new markets and/or expands, are you seeing the executive likewise strive to evolve?
Organizations need to actively evaluate the degree of alignment between their executives and the strategic needs of the business; most companies undertake a rigorous selection process before hiring a new C-Suite member, but are you evaluating fit during the leader's tenure? This is a must. As your company moves forward, as your C-Suite evolves, as the traits you seek and the ways in which you attract, retain and manage the careers of your people change, ensure you have the right leadership in place.
Leadership sets the example. Hire talent your workforce will be inspired to follow.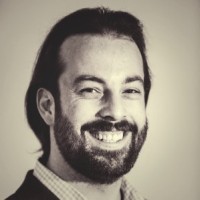 Jonathan joined WilsonHCG in April, 2017 as Vice President, Executive Search. Previously he spent 3.5 years at Red Hat as a member of the Talent Acquisition Leadership Team and was responsible for leading Executive Recruiting globally across each region and every business function. During this period the company grew from roughly 6,000 employees to +11,000 and grew from $1.5B to +$2.5B in revenues. Previous to Red Hat he was an Associate and Research Leader at Egon Zehnder and a member of the firm's CIO, CTO and Technology & Communications Practices. Here he served as the North American Lead for Egon Zehnder's Global Software Practice supporting Software and PE/VC clients across all functional responsibilities including CEO, CFO, CIO, CTO, COO, CHRO, Heads of Sales, Heads of Engineering, Heads of Product, Head of Services, Heads of Support, Heads of eCommerce, Heads of Mobile, General Management, among others. Jonathan began his career as an Industry Analyst at IDC and Yankee Group.
Related Resources