The Top Priorities For CHROs In 2017 & How To Accomplish Them
December 15, 2016
As part of our close to 2016, we are presenting a series of articles exploring key employment trends, regional talent acquisition (TA) challenges, as well as strategic solutions on how HR leaders can meet or exceed their talent goals moving into 2017 and beyond. If you're just making your acquaintance with the series, we suggest you first check out article one, five global employment trends impacting 2017's people agenda. Below are previous articles in the series:
This week, VP of Global Sales Enablement and Marketing, Allison Sem, addresses the top five priorities for HR and talent acquisition leaders for 2017.
As we head into 2017 we know one thing is certain, change is constant and rapid! Leaders within the human capital space must brace for new challenges while addressing another year of tight labor markets, skills gaps, millennials who prefer project work, and the continued rise of the gig economy – just to name a few. Setting priorities that prepare your organization for the future (near or long-term) based upon these factors is more critical now than ever before. According to the recent IQPC survey, CHROs have indicated investments in branding, employee engagement, succession planning, leadership training and development, and talent acquisition technology top their list of priorities. Successfully accomplishing one or more of these priorities within a year can be an imposing endeavor to complete internally, thus many organizations are reaching out to a talent solutions partner to assist.
Not all talent solutions partners are created equal. Doing your due diligence to ensure the partner you select aligns with your company culture and is able to construct a solution that fits your unique business objectives (including scalability) ensures a successful relationship. Once the partnership is established, you have the benefit of resources and expertise to assist you in tackling your priorities while evolving and growing with organizational needs.
Branding
Employment branding is the cornerstone of your talent acquisition strategy. Talent solutions partners not only understand the significance but understand the components that make up a strong employment brand. A best-in-class partner will be able to assist you to enhance a recently developed employment brand, build one from the ground up, or operationalize and segment your existing employment brand and employee value proposition (EVP). In addition, a talent solutions partner provides a single-governance model which ensures brand consistency across your functions, regions, and around the globe. The dedicated team of recruitment professionals working on behalf of your account are brand stewards – ensuring your employment brand and EVP are clearly communicated to your candidates. This ability, to sell your organization's authentic state, is critical in attracting the right candidates. In turn, this increases the hiring of high-quality employees. All of this must be underpinned by a partner's use of the latest talent acquisition technology to attract, nurture, and analyze candidates.
Employee Engagement & TA Technology
Retention of high-quality talent is equally important. By working with a talent solutions partner that has a robust portfolio, you'll reap value-added benefits such as, thought leadership and subject matter expertise. This ensures continuous learning and sharing of the latest in recruitment and talent trends, processes, and technologies on topics like employee engagement, employer brand, and TA technologies. This, coupled with an ability to network with a vast group of like-minded HR executives through various in-person and virtual mediums, will keep you ahead of your competition.
Succession Planning
While attracting candidates quickly through the latest technology sounds amazing – and it is – ensuring a human-touch is incorporated throughout the entire process is critical too. Having a talent solutions partner that provides transparent SLAs and KPIs that are specific to candidate and hiring manager satisfaction, as well as quality-of-hire, drives business objectives and outcomes! Through the use of predictive analytics, value added services, and quarterly business reviews, a best in class RPO partner is able to guide and advise you on succession and strategic workforce planning. A holistic talent solutions provider is able to conduct assessments that provide insight and direction, enabling your organization to develop actionable immediate, mid, or long-term plans depending upon your organization's needs. This helps ensure all aspects of your talent strategy are aligned to your business objectives and can help to provide on-going recommendations for employee engagement and succession strategy as well.
Leadership Training & Development
Lastly, as you consider leadership training and development within your organization, remember there are many options. Partnering with a holistic talent solutions provider enables you to leverage value-added services to assess your learning and development strategy. Having a partner that is closely aligned with your culture and objectives can provide feedback on existing technology, or give recommendations for something entirely new.
While your list of priorities may appear lofty as you head into 2017, remember that leveraging a talent solutions partner provides greater flexibility in accomplishing objectives at or above expectation – giving you the ability to focus on what matters most to your organization!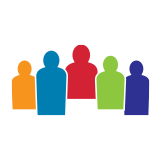 WilsonHCG is an award-winning, global leader in total talent solutions. Operating as a strategic partner, it helps some of the world's most admired brands build comprehensive talent functions. With a global presence spanning more than 65 countries and six continents, WilsonHCG provides a full suite of configurable talent services including recruitment process outsourcing (RPO), executive search, contingent talent solutions and talent consulting. TALENT.™ It's more than a solution, it's who we are.
Related Resources