[Canada Guide] – Canada's Job Market & The State Of Talent Acquisition
November 22, 2016
As part of our close to 2016, we are presenting a series of articles exploring key employment trends, regional talent acquisition challenges, as well as strategic solutions on how HR leaders can meet or exceed their talent goals moving into 2017 and beyond. If you're just making your acquaintance with the series, we suggest you first check out article one, five global employment trends impacting 2017's people agenda. Last week we discussed the potential impact of Brexit on talent acquisition and this week, Head of Canadian Engagement, Paul Dodd, will discuss the state of talent acquisition in Canada.
"Tomorrow, tomorrow, tomorrow." Discussing Canada's job market is a common topic of conversation for soothsayers and economists as it's been a long seven years since the last crash. Canadians have experienced a number of other global economies contract, expand, and normalize at much faster rates than our own. It's not a bad thing, but when we are working hard to fuel a growth economy, it sometimes feels like two steps forward and one step back.
Recruiting should be much more progressive and in pockets, there are some bright lights of activity. However, the over-arching theme seems to be "steady," and a little bit more "steady."
Canada Job Market
So what is the state of play in Canada's labor market? Top to bottom, we have executive hiring experiencing elevated levels of activity, predominantly driven by an organizations need to transform the state of the business in a short period of time. The C-Suite is more commonly tasked with specific projects such as transformation, normalization, and maybe even generating investments in some cases. Senior management hiring is elaborate, particularly within technology and finance, and these are the professionals tasked with making strategic plans a reality. In essence, implementing leaner organizations with enhanced capabilities delivers a predictable top and bottom line. Those same functional tech and finance teams drive the "peak" volume of conversations. Their contributions deliver either significant product innovation or enhancements in order to get a piece of US investments all while keeping the company credit worthy. Contrary to growing the top line, finance is being much more deliberate about their custodial duties for the company coffers. They are all too focused on ensuring that risk is mitigated to fractions of a percent and that cyber threats are a long way from being the problem that media discusses on a daily basis.
That's the white collar conversation. At the other end of the spectrum, Canada has moved away from its hazy days as a manufacturing machine nearly a decade ago. Its future persona will be a haven for knowledge workers. But that definition somewhat negates the labor economy in the true sense of the word and it's a vicious cycle that no one really wants to talk about. Whilst inflation is seemingly under control, the property market has steamed ahead without direct correlation to income. This has forced manual labor into the suburbs and beyond. One of the few hourly premiums that exist is for the new breed of inbound/outbound digital customer care professionals. A scalable capacity that bolts on an authentic voice for mechanical/digitally generated sales leads. It's a disruptive capability that threatens a companies need for the traditional sales person, knocking on doors and shaking hands.
The good news is that there is still hiring activity in Canada. It's steady and we are constant in our ability to keep the unemployment rate reasonable – albeit not running into anything treacherous. However, the economy is by no means as explosive as we expected with each new year of economists' predictions. The job market was expected to explode at the end of 2014, 2015 and now mid-year in 2016. Will it really happen next year? While the future is unknown, Canada will likely follow its same course, steady but true to ensure we survive an unpalatable swing of the job market pendulum.
Talent acquisition in Canada
So the question is, "what will the Canadian recruiting republic look like, as we inch towards 2020?" I think there is an alternate service delivery mechanism emerging with a new urgency for the latter years of this decade. The surge for harnessing in-house recruiting capabilities at the beginning of 2010 improved the efficiency of corporate recruiters, and by default reduced the dependency on pricey agency candidate generation channels. However, the current talent landscape has challenged corporates to rethink that model because there are significant complexities with running a successful recruiting function today. It's not just a linear equation of people + applicant tracking system = hiring outcomes. It's a much more complex algorithm of people, process, tools, and technology that solves the people challenge. Recruiting solutions are no longer in the people business, we are in the supply chain business.
Next Steps
So what is next, how is the market moving, and who are the new masters of the talent economy? This is probably a much broader conversation, but specific to recruiting, the alternate people-service delivery mechanism will be through RPO companies for the remainder of this decade as they are singularly capable of bringing economies of capacity and capability to any one business. The benefits of RPO is that services can be harnessed in packets, packages, or programs, and you can manage, they can manage, and ideally a holistic partnership is developed. RPO can drive an amazing sourcing, screening, and selection engine that performs like a SWOT team. It's quickly engaged and disengaged, to serve up a business impacting talent acquisition function.
So as conversations revolve around the dated war on talent theme, the next three years will likely see a dismantling of in-house recruiting teams as we know them. They will evolve to be strategic business partners, holding hiring managers to SLA's and fostering more agile business behaviors relevant to hiring staff of all levels across the spectrum of function. I believe that recruiting will see an evolution of a new variety of Scrum Master, facilitating business team sprints in order to achieve rapid hiring outcomes. RPO companies will be responsible for managing the variety of experiences across a plethora of social and digital mediums. Driving engagement will be the hot subject over the next few years and of course an ability to harvest candidates both on time and budget will be essential.
To close this article, recruiting 3.0 will herald a new breed of vendor. It doesn't necessarily mean adopting the latest, trendiest HR tool or technology – nor the most exorbitant solution. An RPO partner with a persona of values and behaviors that feature hard working, humble, and hungry professionals, will prove to be the best option for customers.
In upcoming posts, we will look at key TA challenges across The United States as well as what TA leaders will be looking to in 2017. We encourage you to sign up for our weekly blog email so you don't miss a post in this series!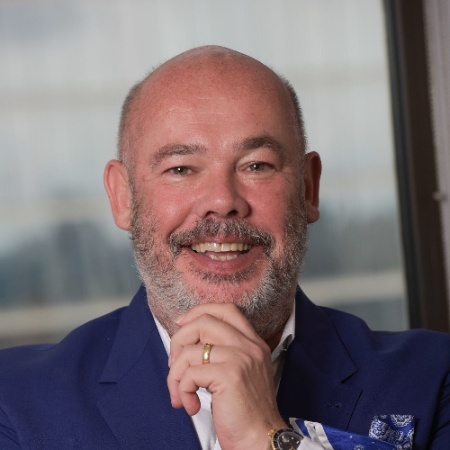 Paul Dodd is the Head of Canadian Engagement for WilsonHCG. Paul helps organizations, across a spectrum of sizes and industries, realize their unique talent needs by combining global knowledge with specialized Canadian expertise. He is a recognized thought leader with more than 20 years of practical experience. Under Paul's leadership, WilsonHCG has developed a range of customized, strategic recruitment solutions that shorten the recruitment life cycle while driving value for for each client. Paul continues to push for greater innovation in recruitment solutions development, while emphasizing the need for customer service and comprehensive support.
Related Resources