HR Leaders, Is Your Talent Acquisition Function Prepared For Brexit?
November 16, 2016
As part of our close to 2016, we are presenting a series of articles exploring key employment trends, regional talent acquisition challenges, as well as strategic solutions on how HR leaders can meet or exceed their talent goals moving into 2017 and beyond. Last week, we discussed five global employment trends impacting 2017's people agenda – a great place to start if you're just making your acquaintance with this series. This week, Vice President of Client Solutions in EMEA and APAC, Craig Sweeney, explores the potential impact of Brexit on human capital and talent acquisition functions in the United Kingdom and across Europe.
Like so many of my friends and colleagues across the UK, Europe, and beyond I am a product of migration with family roots in Poland and Ireland. The existence of the European Union (EU) made this possible and I never expected those open borders to disappear. In that respect, I'm in the same place as most business leaders who are now looking at an uncertain social, political, and economic future for the UK and Europe.
Since the decision was cast in June by the UK public to leave the EU, most business leaders have been waiting with baited breath on gaining clarity about what Brexit will look like in the real world. As a global recruitment process outsourcing (RPO) provider with centres in London and Krakow, so have we. When casting a vote, the UK public was never asked if they wanted a hard Brexit, a soft Brexit, or a medium-rare Brexit! Now that we know we are not going to be part of the EU, everyone thinks they know what a hard or soft parting of the Union means, but like most things in politics, everyone has varying opinions ranging from slightly different to polar opposite.
For most business leaders, HR leaders, and service providers like ourselves, the biggest question we all want to know is whether we will stay part of the single market and if we don't, what does that mean for the UK economy and our migrant workforces. As an RPO provider which operates across the globe, we know as well as anyone what challenges organisations face when hiring the best talent across international borders. For so long in the UK we have had it incredibly easy, with so few red-tape hurdles to overcome when hiring from within the EU – ironic when one of the main criticisms of the EU is that it is too bureaucratic.
As an HR leader, the fallout that will come when article 50 is enacted will be tremendous, and there will be a lot of work to do in the two years between that time and our exit. Exactly what that work looks like is somewhat unknown. The one thing we do know is that the near-term future is uncertain. This is not likely to change in the short-term given the recent decision by the High Court which has stopped Theresa May from moving to a quick Brexit. Indeed, the challenge to that decision may well result in the European High Court deciding if the UK Parliament needs to debate, and the terms and the timing of when article 50 is triggered.
So what should HR leaders be doing now – sit back and wait to see what happens? Or prepare for a contingency that incorporates both a positive and negative outcome from being part of the single market or not? If you are a business that is used to operating in a stable environment with long-term strategies, then you may already have strategic workforce plans for such a scenario. If however, you are a more agile business operating in a more volatile market, then now might be a time to decide what you do next.
My advice comes from an unusual source – the latest release of the console game, Football Manager 2017. The new version of the game was released on the 4th November and for those of you who don't play, the game focuses on being a football manager and trying to build a team season by season. Not only do you pick the team and decide on tactics, but you also recruit and sell players. The aim of the game is to be as realistic as possible. So, those clever guys at EA Games have built in a scenario around what Brexit will mean for trading players across Europe – very smart! It looks at what will change with player's wages, the additional challenge of having to have visas, and the appetite for the player to make the move.
As business leaders, and as a global RPO provider, we don't live in the world of gaming or professional sport – although RPO could improve the way the sports world deals with talent transfers – however, like Football Manager, we must start thinking and strategising how to best address Brexit. Unfortunately, most HR leaders I speak with today are not thinking about how to address this challenge.
Our recommendation to the clients we partner with is to start thinking about the various scenarios and the impact to your business. Segment your workforce into the people you have overseas from the UK and those in the UK from other parts of Europe. If possible, start to report on how long they have been with your organisation and how critical their skills are to your organisation, today and in the future. Then, consider how long it would take to replace, retrain, or repatriate some of those people if you needed to. You also need to consider your strategic business direction and the future talent you might need. If for example you are a UK-based engineering firm that has historically looked to Germany for talent, or a shared service that has attracted talent from Eastern Europe, that might no longer be a viable option, and an alternative strategy may be necessary.
The impact to the workforce is unknown – the changes may be minor or they could be significant. The one thing we know is that there are some business leaders who have already started to plan the next few months and years so they are ready for whatever the outcome will or could be. Those who don't start to plan will be behind the curve on what is an already very challenging market for talent.
In upcoming posts, we will look at key talent acquisition challenges across two more regions – Canada and The United States. We encourage you to sign up for regular updates so you don't miss a post in this series!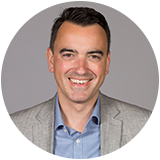 As Senior Vice President, Global Strategic Talent Solutions, Craig leads WilsonHCG's growth strategy and new partnership cultivation across the globe. Alongside the trusted consultants at WilsonHCG, he builds market-leading, scalable and customisable RPO solutions. Craig's relationships span all industry verticals and geographies with expertise in Technology, Business Services, Financial Services, Engineering, Manufacturing, Retail, and Media.
Related Resources