5 Global Employment Trends Impacting 2017's People Agenda
November 11, 2016
To close out 2016, we are excited to share a series of articles exploring key employment trends, regional talent acquisition challenges, as well as strategic solutions on how HR leaders can meet or exceed their talent goals moving into 2017 and beyond. To kick off this series, we are discussing five global employment trends impacting 2017's people agenda.
Across the globe, 2016 has been a colorful year for the political and economic landscape. The volatility, uncertainty, and complexity are unlike anything we have ever seen before. Most CEO's grapple with complexity every day – many could argue that's what comes with the title. However, when we look at this from a people lens, HR has a tremendous opportunity to capitalise on complexity and make a significant impact; if they are bold enough to do so!
So what does a 21st Century workforce look like, and what are the key factors driving this seismic shift? More importantly, how can organisations leverage the opportunities ahead of them in order to differentiate themselves, when differentiations are becoming increasingly harder to find? Read on to find out!
1. Ubiquitous Technology
Technology is the easy part, but the two most critical components to the digital transformation roadmap are arguably talent and culture. Digital transformation has caused industries and sectors to converge; creating a different breed of competition. Every organisation is becoming a data-driven business and now we are not only competing for the same customers within our industry but are competing for talent from sectors that we may never have had the need to compete against before. Branding, candidate experience, and workforce segmentation is everything!
2. Disruption of Operating Models
Mike Walsh, CEO of Tomorrow, made a great comment; "We are taking 21st-century ideas and try to shoehorn them into structures that were created in the 19th century." In order for us to operate in this new environment, we need to build a workforce that is highly adaptable to change and open to ambiguity and agility. Organisations now strongly encourage these ideals through the adoption of processes such as agile methodology, kaizen, lean, and autonomous work group styles. Other trends include the rise of new one-dimensional structures and leadership roles, which will be necessary to navigate organisations in this new world.
3. Rise of the Gig Economy
The gig economy (AKA -- contingent work, sharing economy, agile talent, non-traditional work relationships, or alternate forms of employment) is challenging everything we know about business. Often underestimated, and misunderstood; but fundamentally, this population will be one of the fastest growing workforce groups. This workforce segment brings scalability, and agility to organisations to support new and upcoming operating models. Historically, the success of the more traditional execution lead or 'waterfall' structures lent itself well, to the 9-5 ways of working – but not anymore! The gig economy workforce will inevitably challenge and disrupt how organisations manage their people strategies. This brings up questions such as, how do we manage our talent, drive performance and development, and what impact do these emerging groups have on strategic workforce planning and operating models?
4. RIP Diversity
As new generations enter the workforce, diversity will soon become a redundant term. Up and coming talent does not recognise race, gender, sexual orientation, or physical ability. For them, diversity is not an issue – it will be a given. Newer generations look to work with organisations where diversity and inclusion are the norm – ingrained in the culture, rather than a problem requiring strategies, programs, and initiatives. The key aspects organisations need to focus on will be equality, parity, culture, and inclusivity, which will inevitably attract and drive a diverse workforce. There will also be a shift away from the physical attributes of diversity, which will give way to diversity of thought.
5. Future Workforce and Skills Disruption
This is a precarious time we live in. We are faced with a paradox: on one hand, there is an emergence of networked global talent communities, which we are building in the hope to sustain demand. Yet at the same time, we live in a skills vacuum where we are not able to develop skills fast enough for newly emerging business fields. This, coupled with the ever increasing adoption of automation, 3D, and AI technologies, has caused fierce competition for skills we have never had to acquire before. One of the most impactful ways of overcoming this complex conundrum is evaluating how your brand and employer value position aligns and speaks to the talent you are bringing into your organisation. Taking a segmented approach to engagement with your candidates, understanding their drivers, and creating customised engagement programs that are relevant to them, will help create a rich talent pool of skills, which culturally and behaviourally align with your organisational values.
In upcoming posts, we will look at key talent acquisition challenges across three different regions – The United Kingdom, Canada, and The United States. We encourage you to sign up for regular updates so you don't miss a post in this series!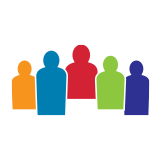 WilsonHCG is an award-winning, global leader in total talent solutions. Operating as a strategic partner, it helps some of the world's most admired brands build comprehensive talent functions. With a global presence spanning more than 65 countries and six continents, WilsonHCG provides a full suite of configurable talent services including recruitment process outsourcing (RPO), executive search, contingent talent solutions and talent consulting. TALENT.™ It's more than a solution, it's who we are.
Related Resources