The Gig Economy: Key Takeaways For Talent Acquisition Leaders
October 4, 2016
Believe it or not, your millennial employees may not be heading home at the end of the workday — they might instead be headed to another job. A recently published report by CareerBuilder says 39 percent of workers aged 18 to 24, and 44 percent of those between 25 and 34, have some kind of side gig. Those numbers are significantly higher than for older generations of workers.
What kind of jobs are millennials undertaking in their spare time? CareerBuilder says the most popular secondary jobs include consulting, childcare, freelance writing, housesitting, tutoring, website design and blogging. More unique choices include working as barbecue judges and mystery shoppers.
Read on to explore more about the gig economy and what it means for employers and their organizations.
In some cases, it's not about the money
Your first thought might be that millennial employees are seeking out side gigs because they're looking for an additional source of income. That might be true for some employees — about one-third of workers making less than $35,000 a year have a second job, according to CareerBuilder.
However, higher-paid employees are also seeking out the satisfaction that comes from secondary jobs. The report says that 20 percent of workers making more than $75,000 a year, and 12 percent of those making more than $100,000 a year, have side gigs.
This means for some, the decision to take part in the gig economy might be a financial decision. However, for many it is a way to pursue passions outside the workplace.
What The gig Economy Can bring to your company
Any work conducted outside the office gives your employees real-world knowledge that they can then apply to their everyday jobs. These might include valuable skills in leadership and relationship development. In addition, these side gigs show motivation, passion and a strong work ethic — and sometimes an entrepreneurial streak — which speak strongly to an employee's potential for growth in their primary job.
Don't underestimate the importance of creativity. Some millennials are using side gigs to feed their appetite for writing, illustration, photography and design. If you learn an employee enjoys these types of creative expressions, try to find a way to bring those skills to their everyday job. In doing so, these workers help bring new ideas and fresh insight into your organization.
Build a workplace that's friendly to employees with Secondary Jobs
Workers with secondary jobs will likely be attracted to employers with a strong commitment to work-life flexibility. People who are providing services as side jobs — such as tutoring and childcare — do so during their spare time and are often obligated to show up for their clients at a specific time. Therefore, defined office hours as well as a bit of flexibility is key.
Considering the number of millennials in the workplace today, offering work-life flexibility can make you an employer of choice. Make sure candidates know about your commitment to work-life flex, and be sure to promote it as part of your employment brand. Including testimonials from other gig economy employees on your careers page is one way to to give potential employees assurance that they can continue their side work.
Make youR workPLACE more like a side gig
There's clearly something attractive to millennials about the gig economy. While there's a financial gain, there's also something to be said for greater autonomy, creative freedom and the entrepreneurial spirit.
Perhaps you can emulate some of these ideas into your workplace. More flexible working environments and leadership opportunities might prove incredibly engaging for your millennial employees, leading to greater satisfaction, retention and productivity. Find out what drives your employees' passion, and give them outlets to pursue it.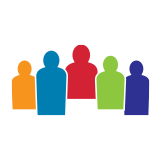 WilsonHCG is an award-winning, global leader in total talent solutions. Operating as a strategic partner, it helps some of the world's most admired brands build comprehensive talent functions. With a global presence spanning more than 65 countries and six continents, WilsonHCG provides a full suite of configurable talent services including recruitment process outsourcing (RPO), executive search, contingent talent solutions and talent consulting. TALENT.™ It's more than a solution, it's who we are.
Related Resources