[Case Studies] Answering 4 talent acquisition pain points
March 3, 2020
Are you looking to enter new markets but unsure whether the talent you need is available? Are you challenged in the area of tech recruiting, especially passive candidates? Are you using data to make improvements specific to retention, diversity, learning and development?
At WilsonHCG, we have the privilege of partnering with talent leaders across an array of industries and geographies. From our experiences, the following reveals four unique talent acquisition pain points presented by these leaders, and how strategic partnership helped them overcome:
Pain point 1: Capitalizing on timely market increase opportunities
A Fortune 1000 professional services and manufacturing organization – with a workforce of nearly 40,000 employees across North America – approached WilsonHCG with a pressing need to double the workforce for its Fire Protection division in one year. This was a critical component of the business so that sales leadership could capitalize on timely market increase opportunities.
Specifically, the client was prepared to unleash its sales teams in prime locations but couldn't promise prospective clients various services without the needed local technician and sales support.
In this case study, find out how the organization and WilsonHCG teamed up to achieve:
An increase in the division's workforce by 150% in nine months, exceeding quality standards; enabled timely market expansion and revenue growth
An apprenticeship program that continues to reduce hiring costs and times to fill
The elimination of staffing agency usage in its entirety
---
Pain point 2: Re-Building tech recruitment during rapid expansion
A billion dollar global technology company operating in 600+ cities worldwide approached WilsonHCG with three unique challenges:
Need for niche talent driven by rapid global expansion into saturated markets
Inefficient hiring, cost escalation and low candidate quality due to external agency usage
Need for on-site, bilingual and dedicated delivery teams with country-specific branding expertise
Partnership began in one location and included 100 hires; at present, it's expanded to five countries across the globe. In this case study, we explore how WilsonHCG and the organization worked together to craft the recruitment process anew including: passive candidates becoming the No. 1 source of hire, 30% turnover reduction and confident global market expansion into EMEA, LATAM and North America.
---
Pain point 3: Aligning talent acquisition, employer brand and strategic workforce planning
A Global Fortune 500 medical technology company found gaps in vital human capital spaces across its EMEA locations: talent acquisition, employer brand and strategic workforce planning. The Fortune 500 company turned to WilsonHCG for support in uniting its IT, sales, finance and regulatory talent acquisition processes. In this case study, we explore how WilsonHCG's consultation and "total talent partnership" led to:
---
Pain point 4: Entering highly competitive, saturated media markets

An academy Award-winning, video and computer advertising client – headquartered in the UK with a footprint across 20+ countries needed help after leadership recognized significant gaps in the talent acquisition function. The company needed to add niche sales and IT talent but were entering saturated markets in the US, UK, China, Brazil, India and South Korea.

With no internal HR function, the company sought a consultative partner that could develop, from scratch, a flexible, end-to-end talent acquisition and management process while educating stakeholders and gaining buy-in company-wide. In this case study, we share the full partnership story including how WilsonHCG:

Developed a highly configurable, scalable recruitment process
Built trust and confidence between recruitment and hiring managers
Helped transform the company's culture into an "employer of choice" – as defined by more than 80% of candidates and employees alike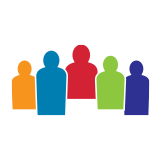 WilsonHCG is an award-winning, global leader in total talent solutions. Operating as a strategic partner, it helps some of the world's most admired brands build comprehensive talent functions. With a global presence spanning more than 65 countries and six continents, WilsonHCG provides a full suite of configurable talent services including recruitment process outsourcing (RPO), executive search, contingent talent solutions and talent consulting. TALENT.™ It's more than a solution, it's who we are.
Related Resources