Forbes HR Council: How to prevent rising employee turnover rates
August 23, 2021
Employee turnover rates are an important talent acquisition metric to track if you're looking to grow your business. The June 2021 US Bureau of Labor Statistics Job Openings and Labor Turnover news release showed the quits rate increased 2.7% when compared to numbers from the previous year. This indicates continual labor shortages in multiple industries. As the pandemic's effects continue, employers must stay vigilant against rising employee turnover rates and implement changes now in order to promote longstanding loyalty.
Reporters at the Forbes HR Council spoke with Kim Pope, COO of WilsonHCG, on how to manage climbing employee turnover rates. "Aggregating exit interview data can be incredibly insightful," she remarked. "Run figures regularly so you can spot issues and act quickly to correct them." Pope also mentioned the usefulness of internal mobility programs to promote employees from within to manage rising turnover rates.
You can read the full article here.
Read more from Kim Pope
Forbes HR Council: How to avoid employee burnout
Forbes HR Council: Tips on improving the job application process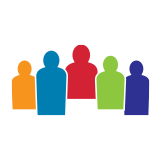 WilsonHCG is an award-winning, global leader in total talent solutions. Operating as a strategic partner, it helps some of the world's most admired brands build comprehensive talent functions. With a global presence spanning more than 65 countries and six continents, WilsonHCG provides a full suite of configurable talent services including recruitment process outsourcing (RPO), executive search, contingent talent solutions and talent consulting. TALENT.™ It's more than a solution, it's who we are.
Related Resources