Forbes HR Council: Tips on improving the job application process
July 15, 2021
Getting feedback from candidates is just one way you can improve your application process, according to Kim Pope, COO at WilsonHCG. She made the comments during an interview with reporters from the Forbes HR Council.
Pope, who has more than 15 years of experience in the RPO industry, said it's important to ask unsuccessful candidates for their opinion too as they are much more likely to be candid with their feedback than a new hire who might be worried about rocking the boat. This, she added, means you can optimize your application process as necessary on a continual basis.
Read the full article here.
Read more from Kim Pope
Operationalizing workforce planning
In this article, Kim Pope explains how to initiate strategic workforce planning effectively in your organization using market research.
Forbes HR Council: Building a strong employer brand
In this article, Kim Pope notes the advantages of putting yourself in a candidate's shoes when it comes to employer branding.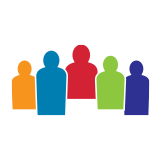 WilsonHCG is an award-winning, global leader in total talent solutions. Operating as a strategic partner, it helps some of the world's most admired brands build comprehensive talent functions. With a global presence spanning more than 65 countries and six continents, WilsonHCG provides a full suite of configurable...
Related Resources