Forbes HR Council: Operationalizing workforce planning
July 7, 2020
July 2020
Organizations need to ensure their workforces meet the needs of their business before they hire them. HR departments, therefore, must ensure they bring employees in that have the skills to improve the business. Strategic workforce planning plays a key role in ensuring a company meets its goals, but a combined effort across all stakeholders is required.
Kim Pope, chief operating officer at WilsonHCG, spoke to journalists at the Forbes Human Resources Council about how to improve strategic management planning.
She said operationalizing workforce planning is essential and that market research should be used to identify which skills your organization needs and then operationalize that within your company.
"For example, if you're planning an IT transformation project in two years, you should pipeline talent now, so you're ready to hire before it starts," Pope added.
She also suggested building a talent pipeline to ensure consistent access to qualified candidates who are ready to start as and when the need arises.
With more than 15 years of experience in talent acquisition and recruitment process outsourcing and as a member of the executive leadership team, Pope collaborates with colleagues to ensure operational and process excellence. She drives implementation and innovation strategy and has been instrumental in building the framework for many of the company's global partnerships.
You can read the full article here.
A strategic workforce plan should be part of any organization's approach to proactive talent acquisition. If you'd like to learn more about strategic workforce planning, you can download our whitepaper here.
In the paper, you'll learn:
-How to leverage the appropriate data to build your case
-How to gain buy-in from leadership for the initiative
-Improvements to traditional workforce
segmentation
-Aligning employment branding strategies to future business need
Read more from Kim Pope here
Forbes Human Resources Council: Key considerations when building a CSR program
In this article, Kim Pope provides tips on best practice when developing a CSR program.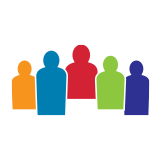 WilsonHCG is an award-winning, global leader in total talent solutions. Operating as a strategic partner, it helps some of the world's most admired brands build comprehensive talent functions. With a global presence spanning more than 65 countries and six continents, WilsonHCG provides a full suite of configurable...
Related Resources