Forbes HR Council: Essential skills that remote workers must possess
July 20, 2020
July 2020
"Time management is an essential skill that remote workers must possess as it's all too easy to lose track of time without colleagues or managers nearby to remind employees to meet deadlines," according to Kim Pope, chief operating officer at WilsonHCG,
Kim, who leads the global delivery team to develop solutions to help our clients create proactive talent acquisition strategies that fuel growth and innovation, made the comments when speaking to journalists with the Forbes HR Council. Their conversation centered around what skills candidates needed to demonstrate for remote roles due to the new normal.
Kim, who has more than 15 years of experience in talent acquisition and recruitment process outsourcing, said remote employees need to be able to work independently, so they can finish tasks not just in time, but also to a high standard. This skill, according to Kim, is one that is a definite requirement for remote positions.
You can read the full article here.
Read more articles from Kim Pope here
Forbes Human Resources Council: How to cultivate a millennial-friendly workplace
Kim provided tips on how to cultivate a millennial-friendly workplace for a Forbes Human Resources Council expert panel.
Forbes Human Resources Council: Key considerations when building a CSR program
Companies that take their employees views into account when developing corporate social responsibility programs are more likely to have engaged workforces, according to Kim. She made the comments when talking about key considerations when creating a CSR program.
Kim Pope spoke to the Forbes HR Council about defining purpose
Kim spoke to the Forbes HR Council about the advantages of clearly defining employees' purpose. She said: "A clearly defined purpose gives employees the chance to work with their goals in mind. This goal-based operation is essential for organizations since it keeps employees on track."
Preparing for the new era of employment branding: Three considerations
In this article for the Forbes HR Council, Kim discusses why a robust employment brand is more important than ever.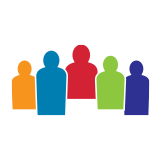 WilsonHCG is an award-winning, global leader in total talent solutions. Operating as a strategic partner, it helps some of the world's most admired brands build comprehensive talent functions. With a global presence spanning more than 65 countries and six continents, WilsonHCG provides a full suite of configurable...
Related Resources