Kim Pope spoke to the Forbes HR Council about defining purpose
April 15, 2020
March 2020
A clearly defined purpose gives employees the chance to work with their goals in mind. This goal-based operation is essential for organizations since it keeps employees on track.
Kim Pope, chief operating officer at WilsonHCG, spoke to the Forbes HR Council about the advantages of clearly defining employees' purpose.
Pope, who leads the global delivery team to develop solutions to help clients create proactive talent acquisition strategies that fuel growth and innovation, said providing a vision and purpose is important, especially in the era of globalization and that everyone within a company has a part to play in its success.
"Employees need to understand how they can help the business move forward and that team work is essential," she added.
Read the full article here.
The Forbes Human Resources Council is an invitation-only community for HR executives across all industries. Pope was vetted and accepted by a review committee based on the depth and diversity of her experience within the industry. Criteria for selection include a track record of successfully impacting business growth metrics, as well as professional and personal achievements and honors.
READ MORE FROM KIM POPE HERE
Forbes Human Resources Council: Key considerations when building a CSR program
Kim Pope provides valuable insight on how to build a strong employer brand
Forbes Human Resources Council: How to cultivate a millennial-friendly workplace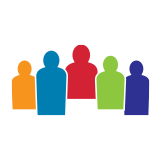 WilsonHCG is an award-winning, global leader in total talent solutions. Operating as a strategic partner, it helps some of the world's most admired brands build comprehensive talent functions. With a global presence spanning more than 65 countries and six continents, WilsonHCG provides a full suite of configurable...
Related Resources