Forbes Human Resources Council: How to cultivate a millennial-friendly workplace
May 14, 2020
May 2020
Want tips on how to cultivate a millennial-friendly workplace? Check out this Forbes Human Resources Council article.
With millenials set to become the largest employable sector of society very soon, organizations need to understand the mindset of this generation as it's different to their older counterparts.
Businesses that want to hire millennials will have to ensure their value-proposition is strong.
During an interview with reporters at Forbes, Kim Pope, WilsonHCG's COO, said corporate social responsibility (CSR) and innovation should be a key focus to show employees that you care.
You can read the article here.
More on why CSR is so important when it comes to attracting millennials
WilsonHCG's annual Fortune 500 Employment Brand Report, now in its sixth year, analyzes and ranks the employment brands of each of the Fortune 500 companies based on 18,000 data points around six key employment branding and promotion categories.
This year's report revealed the Fortune 500 is placing more emphasis on CSR than ever before in a bid to attract top talent.
In its annual report, the global talent solutions leader found that 42% of organizations scored the maximum number of points in the CSR category compared to only 7% the previous year. That's a sixfold increase.
Researchers at WilsonHCG evaluated each Fortune 500 company on the following categories: recruitment marketing, career advertising, career pages, employee reviews and candidate experience, accolades, and corporate social responsibility.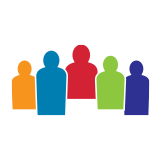 WilsonHCG is an award-winning, global leader in total talent solutions. Operating as a strategic partner, it helps some of the world's most admired brands build comprehensive talent functions. With a global presence spanning more than 65 countries and six continents, WilsonHCG provides a full suite of configurable...
Related Resources