Forbes HR Council: Effective ways employees can share constructive feedback
August 10, 2020
August 2020
Providing feedback to management can be daunting for employees at the best of times, but it's vital management teams know about challenges that both the business itself and employees face. Most employees struggle to give feedback because they worry about negative responses from their managers.
Kim Pope, chief operating officer at WilsonHCG, has been speaking to journalists at the Forbes HR Council about effective ways employees can share constructive feedback to management.
She advises individuals to produce potential solutions to the issues they want to discuss.
"Employees should be as open as possible and use examples if they can. Leaders are human and may not realize how their actions are perceived by others and will welcome feedback," Kim added.
According to Kim, who leads the global delivery team to develop solutions to help WilsonHCG clients create proactive talent acquisition strategies that fuel growth and innovation, if you can, provide potential solutions. This shows that you want to help and have good intentions.
Kim has more than 15 years of experience in talent acquisition and RPO. As a member of the executive leadership team, she collaborates with colleagues to ensure operational and process excellence. She drives implementation and innovation strategy and has been instrumental in building the framework for many of the company's global partnerships.
You can read the full article here.
Read more articles featuring WilsonHCG's Kim Pope here
Forbes HR Council: Essential skills that remote workers must possess
In this article, Kim discusses the skills that remote workers need.
Forbes Human Resources Council: How to cultivate a millennial-friendly workplace
Kim provided tips on how to cultivate a millennial-friendly workplace for a Forbes Human Resources Council expert panel.
Forbes Human Resources Council: Key considerations when building a CSR program
Companies that take their employees views into account when developing corporate social responsibility programs are more likely to have engaged workforces, according to Kim. She made the comments when talking about key considerations when creating a CSR program.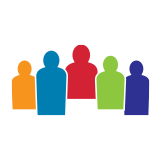 WilsonHCG is an award-winning, global leader in total talent solutions. Operating as a strategic partner, it helps some of the world's most admired brands build comprehensive talent functions. With a global presence spanning more than 65 countries and six continents, WilsonHCG provides a full suite of configurable...
Related Resources