Craig Sweeney talks developments in RPO
March 26, 2020
March 2020
Craig Sweeney, Senior Vice President, Global Strategic Talent Solutions at WilsonHCG, has been speaking to Intelligence Group about general market developments in recruitment process outsourcing (RPO), the regulatory landscape and data & tooling.
In the whitepaper, Sweeney, who leads WilsonHCG's new client development across the world, discusses artificial intelligence (AI) and the technology's ability to provide valuable data. "Two years ago, everyone was talking about artificial intelligence and automation as something that would become big. It actually developed much quicker than we expected. There are now AI technologies supporting what we do in a way that I thought would be at least another year or two further away than they actually are," he stated.
Other areas seeing rapid development are the automation of reference checks, and interview scheduling. Sweeney said: "This is a pain point for a lot of organizations. At the same time, it's something you can easily automate. We can build a recruiting process where basically the candidate is applying, and then everything until the interview with the hiring manager is done through technology without any human interaction."
You can view Craig's comments here.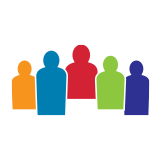 WilsonHCG is an award-winning, global leader in total talent solutions. Operating as a strategic partner, it helps some of the world's most admired brands build comprehensive talent functions. With a global presence spanning more than 65 countries and six continents, WilsonHCG provides a full suite of configurable talent services including recruitment process outsourcing (RPO), executive search, contingent talent solutions and talent consulting. TALENT.™ It's more than a solution, it's who we are.
Related Resources