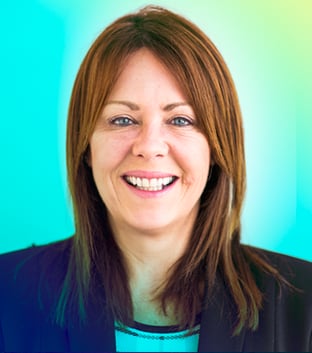 Lesley joined WilsonHCG 11 years ago in a recruitment delivery leadership role before progressing through the ranks to reach Vice President, Talent Operations, EMEA. In 2019, she was promoted again, to Senior Vice President, Talent Operations, EMEA.
Responsible for driving the delivery of talent solutions across WilsonHCG's EMEA client base, she leads multiple partnerships with scopes in the thousands of hires per year in a variety of industries across 20+ European countries and the Middle East.
Lesley has created many efficiencies in delivery that have helped to drive WilsonHCG forward, including supporting the company's geographical spread across Europe (and indeed the world with international partnerships). She also led WilsonHCG's first sourcing function outside of North America and successfully launched the group's office in Poland and, more recently, in Romania.
A thought leader in the industry, Lesley provides commentary to the media on a regular basis and has also won numerous awards. She's been recognized with the HRO Today Leadership Award, was named a2019 Woman Worth Watching by Profiles in Diversity Journal and was also named to Staffing Industry Analysts' (SIA) list of Global Power 150 - Women in Staffing list in 2019.