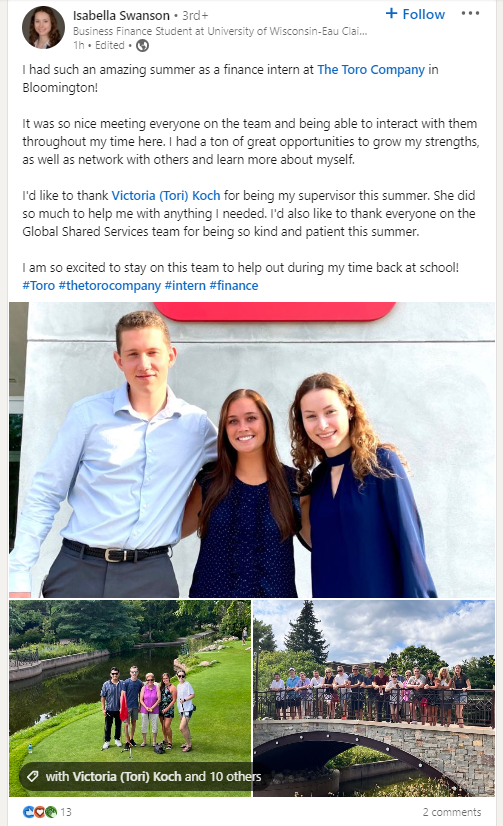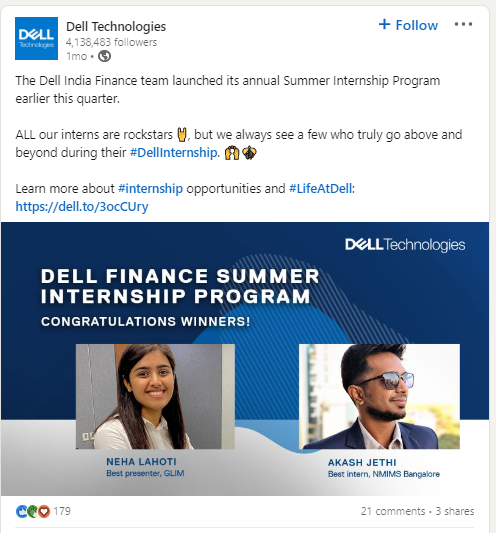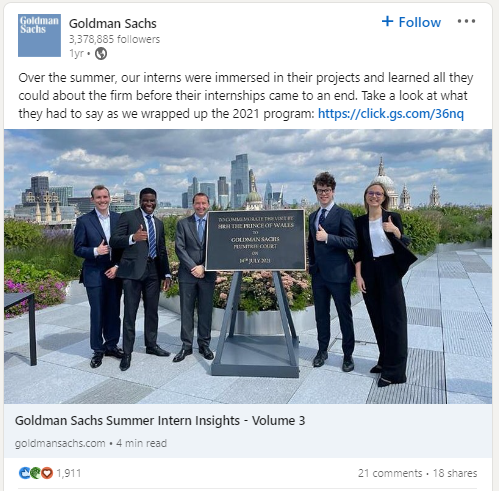 Your on-campus messaging and engagement here are everything — leverage student organizations, a company ambassador and recent graduate of your program showing up to classrooms with you and mentorships. All are great ways to engage with students. Remember to include diversity campus groups such as Women in Business, the National Association of Black Accountants (NABA) and other LGBTQIA+ organizations to expand your talent pool for underrepresented individuals.
Tip: To elevate your diversity hiring, institute a diverse interview panel with your organization from people of all backgrounds to ensure everyone is being represented in your hiring decisions. 


[Blog] Why early careers programs are business critical
Challenge #2: Digital transformation
The fintech sector is one of the fastest-growing worldwide, with projections from Deloitte stating it will hit $310 billion by this year. Consequently, banks are partnering with fintech companies to white-label products such as artificial intelligence (AI) and chatbots. In return, fintech firms can deploy software without the burden of regulatory compliance. This results in dramatically improved customer experiences. It's important to note that tech can't satisfy consumer expectations if talent is not equipped to manage these tools.
It's this fusion of digitally transforming work, all while radically changing the way tasks are done, that exists as an ever-present pain point in the market. Almost overnight, job requirements have evolved to prioritize digital-first experiences that address consumer behavior and preferences. Financial professionals traditionally were not required to have a strong technology competency, which is quickly changing.
Solution: Upskill your workforce and redefine job requirements

Average global salaries for publicly-posted financial services roles in USD (Claro Analytics). Higher salaries have become the norm for finance professionals since the demand is so high for workers with knowledge in tech and finance. One way to stay competitive if you can't offer higher salaries — especially if you're a smaller company — is with career development and upskilling.
It's no secret that in a tight labor market with higher salaries, upskilling your workforce is a business imperative. Investing in employees' learning encourages internal mobility within your company, which builds loyalty and results in retention. LinkedIn Learning's 5th annual Workplace Learning Report indicates 59% of learning and development L&D professionals are prioritizing upskilling and reskilling. Take a close look at your L&D programs for ways you can train employees in technology, so they advance skills and feel empowered to progress their careers with your institution. Don't underestimate the impact of providing employees the chance for fulfilling work — their passion points often lead them to innovative ideas and profitability for the company!
Additionally, it's important to reevaluate your current job descriptions. Perhaps it's time to expand previously rigid requirements and lean into the soft skills, qualities and career achievements that are transferable into your industry. Rather than someone with an advanced degree, does this candidate present great qualities, an eager-to-learn mentality and dynamic thinking that could make a huge impact? Barring essential licenses and certifications, you'll have a far larger talent pool to choose from when you loosen those requirements and hire for potential rather than a "unicorn" candidate who may not be a good culture fit. Also, there's huge potential here to provide opportunities to expand your internship and early careers programs to help people already employed wanting to move into the financial services space or other role within the business.
Tip: You can expand these early career programs to include career transition programs. 
Challenge #3: Lack of flexibility
Recent studies show that 80% of full-time workers expected to work from home at least 3x per week after COVID-19 restrictions were lifted. This response indicates most jobseekers' expectations have changed dramatically over the last two years. Many people are now seeking remote roles with higher pay or more benefits than businesses located close to home. (SigmaConnected)
Hiring remotely is another way to expand your talent pool to find the right candidates. Historically, many financial services firms have been slow to adapt to flexible work environments — with security and compliance being two top-of-mind challenges. But with new technology, virtual private networks (VPNs) and other end-to-end encrypted access points, it's become more viable than ever before to add flexibility to daily work.
It's undeniable that's what today's jobseekers want — better work-life balance and work-from-home opportunities. Companies not offering this are losing out on hiring top performers to other businesses that prioritize a strong culture and perks.
Solution: Prioritize work-life balance and well-being programs
Desired perks have moved far beyond weekly happy hours and ping pong tables in the break room. Employees want perks that help them balance work and home life, such as unlimited PTO, well-being programs and flexible schedules. There's a collective burnout from the pandemic with minimal boundaries between home and professional lives — now, employees demand to be trusted to continue that work with more flexibility.
Work-life balance has been shown to improve morale, increase productivity and reduce burnout. In fact, 85% of companies that offer work-life balance programs for employees report productivity increases and 33% of employees who have this balance say they want to stay at their current jobs according to CompareCamp.
You can maximize employee happiness by offering mental health awareness and well-being programs that encourage mindfulness. This extra empathy goes a long way for jobseekers, as "8 in 10 employees said they wanted their employers to consider flexible work arrangements" according to a LiveTiles report. It's this total rewards approach that will help you champion work-life balance.
Tip: To further incentivize financial professionals, help pave the way for meaningful work by using tech automation to eliminate mundane tasks or repetitive data entry.  
Challenge #4: Diversifying the workforce
While we've already mentioned diversity in this piece, its importance (especially in the financial services space) cannot be understated. Historically, a large gender disparity gap exists between men and women in the financial sector — as "the broken rung" exists from women progressing further up in their careers. A McKinsey study indicated for every 100 men being promoted past entry level, only 86 women are promoted, with women of color being even lower.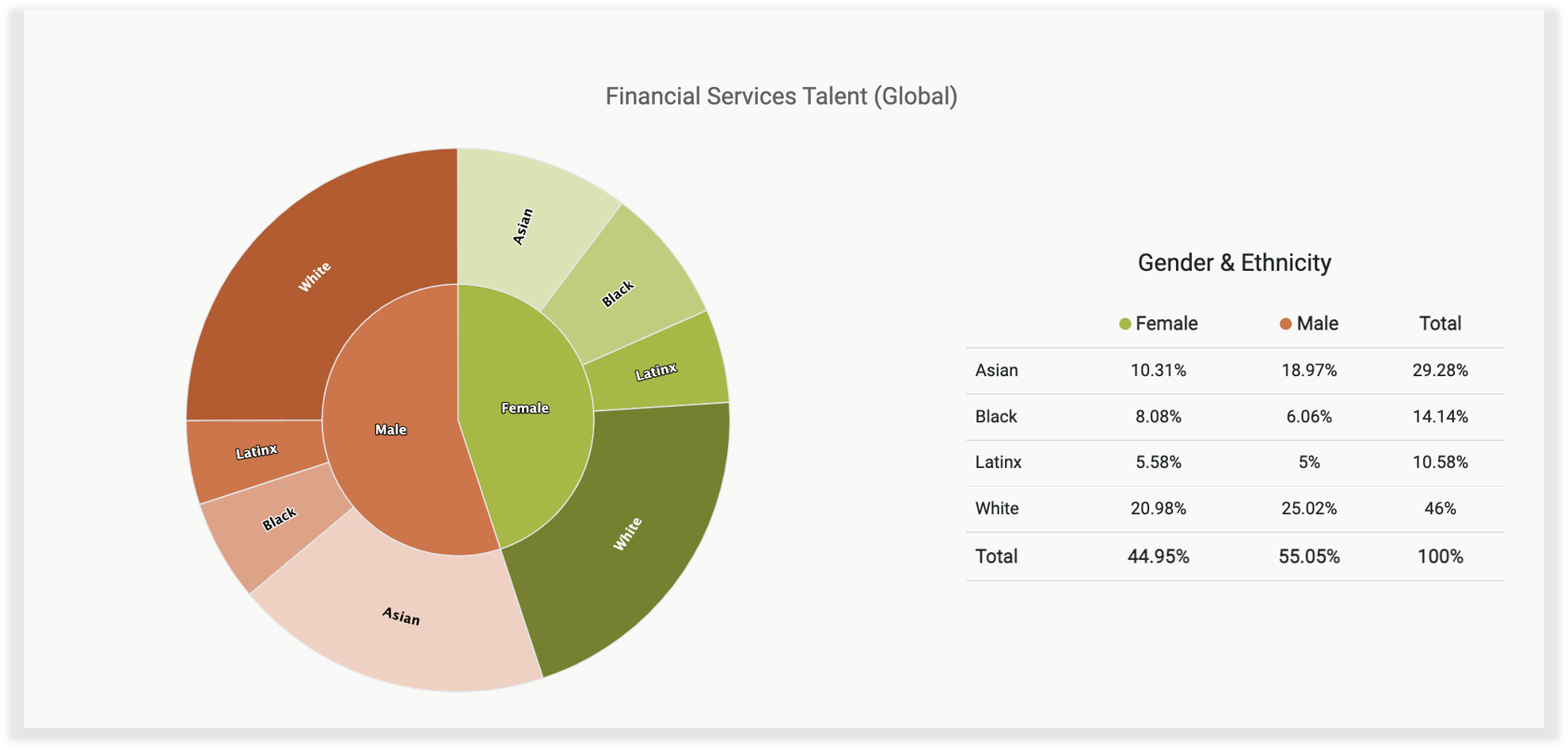 Gender and ethnicity (diversity) breakdown of the global financial services talent as of August 2022 according to data from real-time labor market intelligence platform Claro Analytics.
And that's just one example how career development is often impacted by underrepresented groups. Elevating employees of all backgrounds, including race, gender, sex, religion, sexual orientation, and ability, plays into a much larger talk piece around workforces and communities. The more open a conversation in how advisors and other financial professionals personally identify, the more comfortable others will be sharing this information as well. Encourage individuals to celebrate their identities, as this attracts and builds community within your business and personal networks.
Solution: Build a strong employment brand to attract diverse candidates
Employees need to know they'll feel a sense of belonging at your financial institution to even want to apply. You can effectively showcase this with a strong employment brand — consider employee testimonial videos on your careers page that realistically show what it's really like to work there.
Having a talent community is a great way to add passive candidates into your pool so they can get an idea of what your company is like. Even if they're not interested currently, by being open with your culture, perks and total rewards, the candidates who hold your beliefs and share similar experiences will either become ambassadors or eventually apply. More importantly, featuring a diverse range of candidates actively shows your commitment to diversity, equity, inclusion and belonging (DEIB).
Employee resource groups (ERGs) are an effective way to bring employees together to build a sense of community. These groups being employee-led (with executive sponsorship and the possibility of charitable involvement and impact) is incredibly valuable since your people will naturally feel motivated to drive initiatives they're passionate about and inspire others to do the same.

Learn more about WilsonHCG's DNA and employee belonging groups (EBGs) here

Challenge #5: Compliance across the globe
From Brexit causing a talent drain in the UK to the Russian invasion of Ukraine, different markets are experiencing shortages for different reasons. That's why, more than ever, having talent with the knowledge of regulatory financial compliance across multiple countries and regions is critical. Even if you're not a global company, the awareness and understanding of market conditions and the need to scale up and down will be key in your talent strategy.
You may be limited without opening your pool to finance professionals in different regions. Unfortunately, this training can be both costly and lengthy to train professionals compliance in all regions in a medium-size business. That's why many firms turn to recruitment process outsourcing (RPO) providers, who are well-versed in worldwide regulations in the finance industry and offer great advisement around compliance and regional workforce trends.
Solution: Outsource to an RPO provider
In medium-size companies, limited resources are often a pain point in finding the right talent acquisition (TA) professionals. Luckily, hiring a global RPO provider ensures you have in-house expertise to be strategic in multiple key areas all at once. RPOs dedicate resources solely to your business so you can recruit the right talent based on knowledge, skills and culture fit. RPO partners meet both your short- and long-term strategic hiring needs. For financial services, that means staff with acumen in worldwide financial regulations and compliance.
As specialized advisors, RPOs also conduct talent mapping in partnership with your financial institution. These strategic insights, discovered by real-time market data, help create an L&D plan for current employees while sourcing new employees that best align with your goals. You also get competitor insights in order to differentiate your brand and build a database of passive candidates to grow your talent pool. It's all about preparing to scale based on hiring needs, and RPO providers are true partners that are with you during both triumphant and turbulent times.

Interested in tracking candidates showing passive jobseeking behavior? Download the Job Seeking sonar™ for free in the Chrome store!


Overcoming financial services talent challenges for the long term
The financial services industry is fast moving and transforming. As optimism continues around its growth, maintaining the rate of change and continued innovation means having a steady supply of talent with the digital savviness to take on these industry-wide challenges. Addressing the digitization learning curve, strengthening your EVP and employment brand, and committing to upskilling your employees are all things you can do today to make an impact.
If you're interested in exploring how your financial institution can attract, hire and retain the best talent with an outsourcing partner, consider RPO solutions to achieve your business objectives and grow revenue.