Why early careers programs are business critical
September 9, 2021
This content was originally published in 2017 and has been updated for stats and relevancy.
Millennials and gen Z, or those currently aged between 18 and 35, now dominate the workplace in numbers. In fact, it's projected by 2025 that gen Z will make up about 27% of the workforce. And when it comes to new job opportunities, nearly 80% of those who fall into this age category primarily look for people and culture fit with employers, followed by career potential.
[Infographic] Read more on gen Z and university recruitment
Organizations must evolve their talent strategies in order to meet the needs of the younger workforce. To attract the best young talent, campus and early careers programs are stepping further into the spotlight. And not just to fill open roles, but for stocking your talent pipelines with driven and eager candidates.
In the past, HR leaders tended to focus on career fairs and campus job postings, but these routes are no longer enough to gain true competitive advantage. There are so many employers out there that standing out from the crowd is challenging. But it is possible. Today, students and soon-to-be graduates are more interested in employers that represent strong cultures and care more about people than profits.
Employers that get involved with campus happenings, are invested in the university itself and show genuine interest in the personal and professional lives of potential candidates will achieve the highly sought-after competitive advantage.
The following three strategies offer definitive, direct paths toward more strategic and proactive campus and early careers recruitment campaigns.
#1: Social media
Campaign and messaging
Although there are substantial differences between a company's consumer brand and employment brand, the importance of consistent, genuine messaging remains paramount. An employer's branding and reputation are crucial in today's market, you only have to look at the traffic to sites such as Glassdoor, Indeed and LinkedIn, for example. Your company's messaging on campus is equally as important.
Employers should illustrate their employment brand to students in a way that accentuates the organization's values and culture. One of the first (and, arguably, one of the most important) steps to take is social media content development – specifically, campus-related. That is, strategically considering the messaging and ensuring that the company brand (which needs to be targeted to students and entry-level candidates) is consistent.
The National Association of Colleges & Employers (NACE) Job Outlook for the Class of 2020 report noted 83% of employers use social media to provide information to recruits.
TikTok, Snapchat and Instagram
Similar to your organization's technology strategy around recruitment, social media's ongoing growth and evolution should be heavily considered when developing a campus and early careers marketing plan. The use of social media as a recruiting tool has increased significantly in recent years and it's not hard to see why, Facebook has around 2.8 billion monthly active users, Twitter has about 353 million monthly users and LinkedIn has over 774 million members in over 200 countries. Gaining speed, TikTok has 689 million monthly active users internationally and 6 billion lifetime downloads in app stores.
Although Twitter and Facebook are still heavily utilized by today's campus population, the likes of TikTok, Snapchat and Instagram are fast becoming the platforms of choice for many students to the concise format. For example, in a recent campaign, a large financial organization leveraged a targeted Snapchat campaign across 60 campuses within the US – yielding 2.1 million views and increasing visits to its career site by 82%.
Instagram "dominates" when it comes to interactions per 1,000 followers (ranging from 50 to 70), and includes 500 million daily active users globally.
TikTok exploded in popularity over the course of the pandemic — becoming known for entertaining, short-form content, tutorials and even job-seeking advice for younger audiences. As of fall of 2020, MarketingCharts calculated 69% of US teenagers regularly use and interact on TikTok, making it hugely impactful to develop a presence there for both upcoming and current university students.
Social media and job searching
Today, 79% of job seekers use social media in their job searches, according to the Pew Research Center. This figure will continue to grow as new generations entering the workforce default to digital when any new task arises. They've grown up in a world surrounded by technology and social media so they expect brands to have a strong digital presence.
Social media platforms are beginning to recognize their influence in talent acquisition and are facilitating ways users can easily post and promote job opportunities to their audiences. For example, social websites are providing open APIs so they can be synced directly with company techstacks.
Ultimately, social media is one of the third most leveraged sources for quality hires, just below employee referrals (which often happen via social media) and job boards (of which social media platforms technically are). Many companies are not only recruiting via social media; they're developing their brand strategies and talent communities through social media. For organizations investing in university recruitment, social media isn't a nice to have; it's a business imperative.
Engagement and executive-level interaction
Engagement is equally as important as messaging and branding. Posting content daily might yield followers, but interacting with candidates and the "live" formatting available on most social media platforms can truly differentiate your brand. Share content through avenues like Facebook Live, Instagram Stories, Snapchat and TikTok to bring your brand to life. Beyond that, involve senior leadership to give students a first-hand look at the personalities in charge. Remember, authenticity is key as prospective candidates value transparency and will check if what you're telling them is actually true.
#2: Campus engagement
Another important aspect of campus and early careers recruitment is your on-site engagement plan. As noted above, career fairs are crucial for pipelining talent. But developing campus-specific and creative approaches is what separates top-performing organizations. Companies need to leverage partnerships with student organizations, bring alumni into classroom presentations and panels, and mentor students. Each of these is a definitive example of engagement that has proven to grow company brands and reputations across campus.
Another crucial piece of a campus engagement strategy is considering diversity organizations. When developing campus-specific plans, consider your internal diversity and inclusion goals. Consider campus groups, such as Women in Business, NABA (National Association of Black Accountants) and LGBTQ* organizations. Aligning your outreach with your diversity and inclusion objectives will elevate your diversity hiring for the long term while showing students that diversity and inclusion matters to your organization.
Tip: You may already be heavily invested in diversity and inclusion, but you should actively illustrate this across campuses to achieve the results your organization desires.
Today, organizations have more opportunities to get involved and grow their campus and early careers recruitment strategies virtually. For example, utilizing Google Hangouts, facilitating virtual case competitions (i.e., in which willing participants strive to develop the best solution to a business or education-related case study within an allocated time frame) and holding virtual "office hours" with your leadership team to chat with students is a small sample of successful approaches an organization can take when constrained by travel, time or budget. Gamification is another great way to engage with students as it's a fun way to test skills.
#3: Ambassador programs and early identification
In today's competitive environment for talent (especially for business, technology and engineering roles), early identification strategies are crucial to creating and growing your talent pipeline. Companies are beginning to develop specific events and hire targets for students in their freshman and sophomore years, making pipeline development a top priority in these industries. Conducting summer leadership programs, leadership summits and getting into classrooms to provide introductory courses are all examples of ways to tap into early talent pools.
Another strategic example of pipelining is leveraging ambassador programs to generate referrals and grow your brand on campus. For example, a company ambassador could be a recent intern who accepted a full-time offer. Find someone like this to attend campus events, share employment branding materials and illustrate first-hand their journey from student intern to a full-time employee; it can dramatically impact your recruitment efforts.
As millennials and gen Z continue to take hold of the workforce, campus and early careers recruitment needs to be a priority for organizations looking to be proactive in their talent strategies, build extended pipelines and set their businesses up for success in 2021 and beyond.
---
For tips on how to build a successful ambassador program, check out this blog post.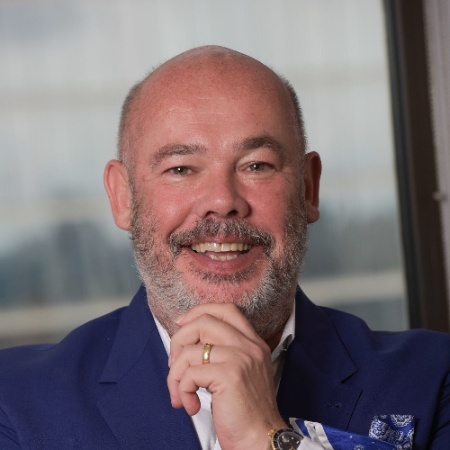 Paul Dodd is the Head of Canadian Engagement for WilsonHCG. Paul helps organizations, across a spectrum of sizes and industries, realize their unique talent needs by combining global knowledge with specialized Canadian expertise. He is a recognized thought leader with more than 20 years of practical experience. Under Paul's leadership, WilsonHCG has developed a range of customized, strategic recruitment solutions that shorten the recruitment life cycle while driving value for for each client. Paul continues to push for greater innovation in recruitment solutions development, while emphasizing the need for customer service and comprehensive support.
Related Resources