[INFOGRAPHIC] University Recruitment – Gen Z is Taking Control of Their Careers
September 19, 2017
Organizations today are seeking to evolve their talent strategies in order to meet the needs of the younger, growing workforce. In fact, while 35% of the workforce are currently millennials according to Pew Research, it's projected by 2025 from the World Economic Forum that gen Z will make up more than a quarter (27%) of the workforce.
To attract the best young talent, university recruitment is stepping further into the spotlight; not just for open roles but for companies seeking to proactively stock their talent pipelines with candidates who are driven, willing to develop/grow and be innovative in their thinking.
The foundation of university recruitment is, first, understanding the short- and long-term goals of gen Z, meeting them where they are most available, and communicating what you have to offer in a way that sets your organization apart from the white noise.
For example, did you know that gen Z prefer to:
Take ownership of their projects and passions
Work with companies that match their personal values
Conduct straightforward, face-to-face constructive communication with bosses
In terms of what gen Z want from a job, salary and career growth are at the top of their wishlist followed by the ability to work their way up the career ladder (this generation understands they need to start at the bottom). They also expect technological sophistication.
This generation of people are self-educators, with some 85% of gen Zers watching a least one educational video per week in a bid to further their learning.
In the following infographic, find answers to these questions as well as additional, definitive research around effectively building and honing your university recruitment strategy.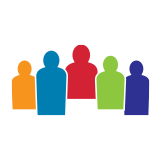 WilsonHCG is an award-winning, global leader in total talent solutions. Operating as a strategic partner, it helps some of the world's most admired brands build comprehensive talent functions. With a global presence spanning more than 65 countries and six continents, WilsonHCG provides a full suite of configurable talent services including recruitment process outsourcing (RPO), executive search, contingent talent solutions and talent consulting. TALENT.™ It's more than a solution, it's who we are.
Related Resources