[Infographic] 5 Ways to Outsmart the Tech, Sales & Engineering Skills Shortage
February 20, 2019
Human capital remains the No. 1 priority for more than 80 percent of global executives. And yet, an alarming number of CEOs in Europe and North America are "extremely concerned" about their ability to fill key tech, sales and engineering roles – in light of the very real, very present global skills shortage.

To understand where to begin, employers must first understand the source. The following infographic reveals five reasons why the tech, sales and engineering sectors in Europe and North America, in particular, are experiencing a 10-year high skills shortage, as well as five ways you can outsmart the talent shortfall.
More than half (53 percent) of global organizations admit to hiring unqualified professionals for key roles due to the lack of accessible, qualified talent and need to fill positions immediately.
Steps to overcome skills shortages
Employer branding: Strategic employer branding enhances talent acquisition and can generate revenue in a way that transcends industry verticals.
Strategic workforce planning: Companies that integrate strategic workforce planning data with recruitment are three times more likely to exceed industry average engagement levels.
Talent communities: Talent communities provide an ideal opportunity for engagement with prospective employees. Content shared must be personalized to cater to the multiple generations that make up today's workforces.
Robust learning & development: The ability to learn and progress is a key driver for today's career seekers. Candidates want to be able to learn and progress so having a robust learning & development strategy is a business must.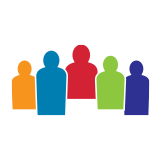 WilsonHCG is an award-winning, global leader in total talent solutions. Operating as a strategic partner, it helps some of the world's most admired brands build comprehensive talent functions. With a global presence spanning more than 65 countries and six continents, WilsonHCG provides a full suite of configurable talent services including recruitment process outsourcing (RPO), executive search, contingent talent solutions and talent consulting. TALENT.™ It's more than a solution, it's who we are.
Related Resources