4 common RPO myths
July 8, 2019
The benefits of using an RPO firm are dependent on the strategic objectives of each individual organization. It could be that they want a more scalable solution for the talent acquisition function in a business where hiring volumes have peaks and troughs or they want a partner that is innovative in their approach to recruitment technology, data, and analytics.
Ultimately, the true value comes in the consultative nature of RPO partnerships to support or build best-in-class, strategic and proactive recruitment functions for the long term. However, despite the obvious advantages, there are misconceptions about RPO. So, we asked some of the WilsonHCG team what myths need busting and here's what they said...
Myth: Robots will replace recruiters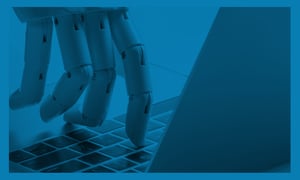 When a new form of technology is launched in the recruitment industry, there are claims it will replace jobs. For example, when applicant tracking systems first appeared on the scene, people said they'll put an end to administration tasks. In reality, it just helped bring administration into a single source. And now it's AI and automation technology that's making people nervous.
Technology has helped to make the role of a recruiter more efficient but it will not replace the human element recruiters bring to the process.

Technology is an enabler. It can make things better but there needs to be a seamless marriage between humans and tech in order to get the best results.
Craig Sweeney, Senior Vice President, Global Strategic Talent Solutions, WilsonHCG
---
Myth: RPO staffing companies take jobs away from in-house teams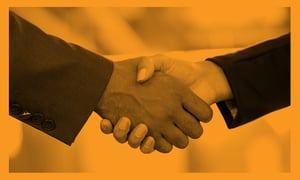 Over the past few years, RPO staffing companies have increasingly become strategic partners that help elevate corporate recruitment teams. They have knowledge, experience, and scalability with a global reach that complements hiring outcomes. They work with in-house teams to get the best outcome possible, often freeing up in-house teams to successfully execute their strategic and business imperatives.
In addition, RPO partners help internal teams secure executive buy-in because they can share data and real-life success stories that internal teams may not have. The point of a partnership is to work together to get the best possible outcome.

Libby Herrmann, VP of Client Solutions, WilsonHCG
---
Myth: Staffing agencies have a wider reach in markets than RPO firms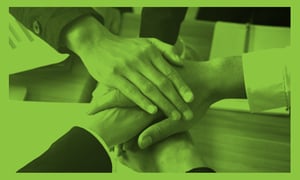 Another common myth about RPO firms is that their reach isn't as wide as that of staffing agencies. This is not the case! The proliferation of data and the exponential growth of online profiles make almost everyone searchable and contactable. It's no longer about finding people with the right skills, it's about engaging them effectively and finding cultural alignment for organizations. This is something corporate recruitment and RPO teams incorporate into their operational models.
Kim Pope, EVP, Global Client Solutions, WilsonHCG
---
Myth: RPO partnerships dilute employer brand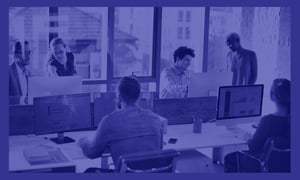 There are many recruitment process outsourcing benefits and one of the most popular is the ability RPO partners have to enhance employer brand. RPO firms design solutions that encompass strategies that create well-rounded employment brands to attract external candidates and retain employees while improving the candidate experience and increasing hiring manager satisfaction. RPO providers consult clients on how to enhance the perception of their employer brand while monitoring the client and their top competitors' brands for benchmarking purposes. They then use the results to make improvements in communications and messaging. RPOs can also leverage relationships with vendors, such as Glassdoor and Indeed, to further support the client's local brand development.
Chad Creamer, Vice President, Client Solutions, WilsonHCG
Check out our RPO info sheet to learn more about the benefits of recruitment process outsourcing.
Related articles
WHAT IS RPO, AND WHAT DOES IT MEAN FOR THE TALENT ACQUISITION PROCESS?
EBOOK: 4 PROMISES TALENT SOLUTIONS PROVIDERS MUST KEEP
THE VALUE OF A FRESH PERSPECTIVE – AND INTERVENTION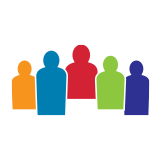 WilsonHCG is an award-winning, global leader in total talent solutions. Operating as a strategic partner, it helps some of the world's most admired brands build comprehensive talent functions. With a global presence spanning more than 65 countries and six continents, WilsonHCG provides a full suite of configurable talent services including recruitment process outsourcing (RPO), executive search, contingent talent solutions and talent consulting. TALENT.™ It's more than a solution, it's who we are.
Related Resources