WilsonHCG's Craig Sweeney talks tech skills shortages
December 21, 2021
A new artificial intelligence (AI) platform that can reportedly write its own code has led many people to question if this will help combat skills shortages in the tech industry.
In an interview with reporters, Craig Sweeney, senior vice president of global strategic talent solutions at WilsonHCG, said it may help to alleviate some of the pressure. However, he added that there will always be a need for the human element when it comes to tech.
"In terms of this particular AI, humans are still required to check the code that the tech produces because it can create problematic codes. This technology could also become a target for those with nefarious intent, so additional security elements would be required," Sweeney concluded.
You can read the full article here.
Read more from Craig
WilsonHCG's Craig Sweeney provides update on RPO in EMEA
What are the top talent acquisition trends for 2022?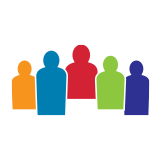 WilsonHCG is an award-winning, global leader in total talent solutions. Operating as a strategic partner, it helps some of the world's most admired brands build comprehensive talent functions. With a global presence spanning more than 65 countries and six continents, WilsonHCG provides a full suite of configurable talent services including recruitment process outsourcing (RPO), executive search, contingent talent solutions and talent consulting. TALENT.™ It's more than a solution, it's who we are.
Related Resources