RPOA: The state of hiring in EMEA
June 15, 2020
June 2020
Craig Sweeney, Global Senior Vice President at WilsonHCG, spoke to journalists at the Recruitment Process Outsourcing Association (RPOA) about the state of hiring in the EMEA region.
He talked about the huge surge in demand for cybersecurity skills as a result of the pandemic. With more and more people working remotely via the cloud, demand will continue to rise.
Sweeney, who leads WilsonHCG's new client development across the world, added: "Companies in the healthcare industry, including pharmaceuticals and biotech, will see an increased demand. Many companies in this sector have fast-tracked internet-driven services and products following the outbreak."
"Patients have turned to online platforms when seeking medical advice, and many companies in this sector have prioritized their digital projects as a result," he said. "It means cybersecurity efforts will take center stage to ensure health records and sensitive information is protected from hackers."
You can read the article here.
Meanwhile, demand for cybersecurity professionals already outstrips supply. The current cybersecurity workforce is estimated to include around 2.8 million professionals, while the amount of additional trained staff needed to close the skills gap stands at just over 4 million, according to (ISC)² – the world's largest nonprofit membership association of certified cybersecurity professionals.
In the U.S. market, the number of cybersecurity professionals comes in at just over 800,000, while the shortage stands at just under 500,000 professionals. That means the U.S. alone needs 62% more cybersecurity professionals to help defend companies in the country.
Read more content from Craig Sweeney here
Cybersecurity skills in higher demand than usual due to COVID-19
Craig drafted a blog post about the rise in demand for cybersecurity skills.
Craig Sweeney talks developments in RPO
During an interview with journalists from Intelligence Group, Craig talked about general market developments in recruitment process outsourcing, the regulatory landscape and data & tooling.
HRO Today: WilsonHCG's Craig Sweeney talks about the need to upskill
Craig spoke to reporters at HRO Today about the importance of upskilling to helps close skills gaps.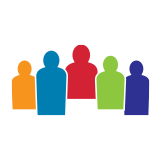 WilsonHCG is an award-winning, global leader in total talent solutions. Operating as a strategic partner, it helps some of the world's most admired brands build comprehensive talent functions. With a global presence spanning more than 65 countries and six continents, WilsonHCG provides a full suite of configurable...
Related Resources