Kim Pope to discuss well-being in the workplace
November 25, 2020
Kim Pope to discuss well-being in the workplace


Event: Work now and in the future
Date: 3 December
Time: 12:00 PM – 1:30 PM EST
Kim Pope, chief operating officer at WilsonHCG, will be talking about well-being in the workplace in an upcoming panel discussion on Thursday 3 December.
She will be sharing actionable insights about what organizations can do now from a wellness perspective and what they can expect for the future world of work around well-being during the Livinghr event.
Kim, who has more than 16 years of experience in talent acquisition and recruitment process outsourcing (RPO), will discuss well-being in the workplace.
Panelists:
Lindsay Schutte Crittendon, Headspace
Natalia Levey, author, speaker, + certified health nutrition coach, Healthy Intent
Melissa E. Milanak, Ph.D., clinical assessment advisor, PAR


The virtual session will be moderated by Shelby Hill, talent leader, livingHR
You can register for the event here.


Read more articles from Kim Pope here:
Executive team insights: How resolving to exercise more will make you a better business leader
Why empathy is vital for effective leadership, especially in times of crisis
Kim Pope provides valuable insights on how to build a strong employer brand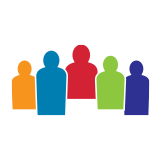 WilsonHCG is an award-winning, global leader in total talent solutions. Operating as a strategic partner, it helps some of the world's most admired brands build comprehensive talent functions. With a global presence spanning more than 65 countries and six continents, WilsonHCG provides a full suite of configurable...
Related Resources