Forbes HR Council: How to attract passive candidates
October 26, 2021
The ability to connect with passive talent has many benefits for business. Passive talent brings ample opportunity for quality hires by continually widening your talent pool. And a large majority of candidates are only passively looking — a whopping 73%, according to LinkedIn — so it's important to engage them to find the most qualified candidates, even if they're not willing to make the jump to a new company just yet.
When asked by journalists in an interview for the Forbes Human Resources Council regarding passive candidates, Kim Pope, chief operating officer at WilsonHCG, commented that having a culture of transparency is key. This ensures employees feel encouraged to tell their stories and attract like-minded people to the business.
Pope, who has more than 15 years of experience in talent acquisition and recruitment process outsourcing (RPO), collaborates with colleagues to ensure operational and process excellence at WilsonHCG. She drives implementation and innovation strategy and has been instrumental in building the framework for many of the company's global partnerships.
You can read the full article here.
Read more from Kim Pope:
Forbes HR Council: How to prevent rising employee turnover rates
Forbes HR Council: How to avoid employee burnout
WilsonHCG supporting Dress for Success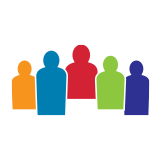 WilsonHCG is an award-winning, global leader in total talent solutions. Operating as a strategic partner, it helps some of the world's most admired brands build comprehensive talent functions. With a global presence spanning more than 65 countries and six continents, WilsonHCG provides a full suite of configurable...
Related Resources