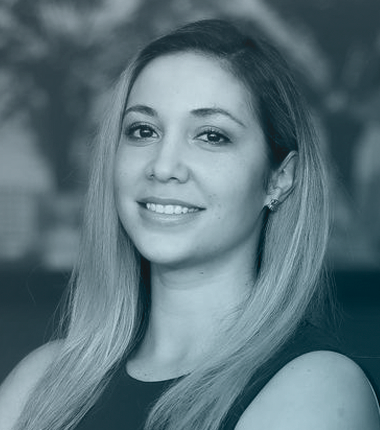 EVP and General Counsel
Marisol Hughes (she/her) is EVP and general counsel at WilsonHCG. She leads two key support functions: legal and people & culture. In her role, she drives the company's internal human capital management strategy – including talent growth and development, compensation and benefits and employee relations and engagement – to support the company's continued growth, innovation and profitability.
On the legal side, serving as the company's top legal advisor, she and her team negotiate key contracts, assist in the navigation of mergers and acquisitions (M&A), oversee compliance and corporate governance, while supporting WilsonHCG's foreign market entry and expansion.
Marisol is also the company's diversity lead and is committed to expanding and improving diversity, equity, inclusion and belonging (DEIB) at WilsonHCG.
Prior to joining WilsonHCG, Marisol engaged in both private civil litigation and public sector work, including for the Equal Employment Opportunity Commission (EEOC). She started her career as a recruiter, which ignited her passion for talent acquisition. Marisol is an active member of the Florida Bar Association and the Association of Corporate Counsel; she holds a Juris Doctor degree and an MBA.
Her passion for people led to her being named a Leader in Diversity by Profiles in Diversity Journal three years in a row. Marisol has been recognized as a Tampa Bay Business Journal Top Corporate Counsel honoree and was named to the Staffing Industry Analysts (SIA) 40 under 40 list and the SIA Diversity, Equity & Inclusion Influencer's list.
Outside of work, Marisol enjoys traveling, eating great food and chasing after her two sons.
More from Marisol