The gold medal of talent retention is mental health
August 4, 2021
What the Olympics have taught us about the importance of mental health.
"I don't think you realize how dangerous this is on hard/competition surface," Biles said. "Nor do I have to explain why I put health first... Physical health is mental health."
-Simone Biles
Source
Mental health hasn't always been a priority in the Olympics, much less life – but things have been changing. World-class athlete Simone Biles has shown you can take a step back for mental health, and sometimes, that's the best thing you can do.
Mental health in today's workplace
If you've been following Simone's story, you know being an Olympian is about more than medals – it's about commitment, putting in the extra work to channel your greatness and helping others achieve success. But as more athletes are showing us, it's also about caring for yourself so you can be the best version of yourself and live a fulfilling life.
Mental health has become a world stage conversation, and it's both timely and vital for us to continue this conversation. To explore how we can learn from Simone, Naomi Osaka, Ben Stokes and others who have spoken out for their mental health and apply that passion for what we do in the talent space. Not only that, but how can we empower employees and protect them from burnout? A recent HR Sentiment Survey from hundreds of HR leaders indicates strategic priorities have shifted away from digital transformation and gone to employee wellbeing, mental health and diversity initiatives.
This is not a coincidence that wellbeing is emerging in all areas of society right now. The pandemic has ushered drops in employee morale and productivity, leading to employers prioritizing health initiatives in their strategies for talent.
So what can you learn from this when it comes to talent retention?
Align passion with action
Be an employer that supports employees actively seeking out what they want in their careers. While there may not be a specific role immediately, you can help stretch their skills in other areas and offer outside learning opportunities.
Encourage employees to ask:
What do I see myself doing in a year?
What skills do I need to get there?
Who can I leverage as a mentor to help achieve my career goals?
What projects can I work on to expand my skills?
Read more about how to host an internal opportunity fair to boost employee engagement and collaboration between teams
When it's time for feedback, consider what your employees' top three favorite things are to do at work, or what they've done in the past that's inspired them. Encourage them to reach out to people they look up to and see if they can collaborate on a project. Ask questions. Make note of their passions and follow where it leads with people who will help get them there. This will help fuel employees' everyday lives as well as their professional ones and affirm they feel heard at work.
Pursue new skills
We don't grow where we're comfortable. Success happens when we expand our knowledge and grow our skills through connections. While not all of us will find fame on a balance beam, we can certainly take this quality and apply it to our careers by pushing the envelope and working as employers to eliminate boundaries and innovate.
Simone's mentioned in training that you should be a little bit scared when doing new things – as that keeps the fun and joy in it. Always advocate for your employees to do things outside their comfort zone and embrace when mistakes happen. It's part of the learning process and how we grow. Responding to highs and lows with compassion will ensure employees feel supported to expand their skill sets. It will also ensure they feel accepted and included while at work.
Prioritize work-life balance
As an employer, it's important to value work-life balance. To advocate that balance, leaders should also set boundaries so their employees feel encouraged to do the same. This is especially critical if there's been high volume and more pressure has been put on them than usual (which, most businesses have had from the pandemic in one way or another). Praise with words and action for the biggest impact; the combination goes further than either form alone.
As an example, some organizations are adopting 32-hour work weeks to help reduce burnout and have found it also boosts productivity. A Massachusetts Institute of Technology study shows today's worker only needs 11 hours of work to produce as much as 40 hours took in 1950.
Don't be afraid to ask for feedback on what employees value most. Use that feedback to drive action as an employer that fosters healthy work-life balance. You can implement mental health days which is essential. This alleviates the extra stressors induced during the pandemic. You can also offer flex hours and remote working policies to give employees the ability to adapt to their lives with children or caring for family members. Remote work is not considered a "perk" as much as it used to – it's standard fare in many employee value propositions (EVP) today!
Get rid of the "twisties"
Simone was upfront and communicative about her struggles with the "twisties," or feeling disoriented with her body while in the air. It's a common issue gymnasts experience, and realizing her boundaries, she returned after a week off and won bronze on the balance beam – an incredible achievement that could've otherwise resulted in a debilitating injury if she'd competed despite not feeling secure.
Prioritizing mental health in talent management is necessary to avoid mental blocks and uncertainties over time and ensure your workforce feels an Olympian level of confidence in their everyday tasks. Work with your teams so everyone can clock out feeling like they accomplished a medal-worthy performance. And when someone's not feeling up to tackling the day, advocate that it's OK to walk away, too. Both are valid, and it's time we stop pretending it's not.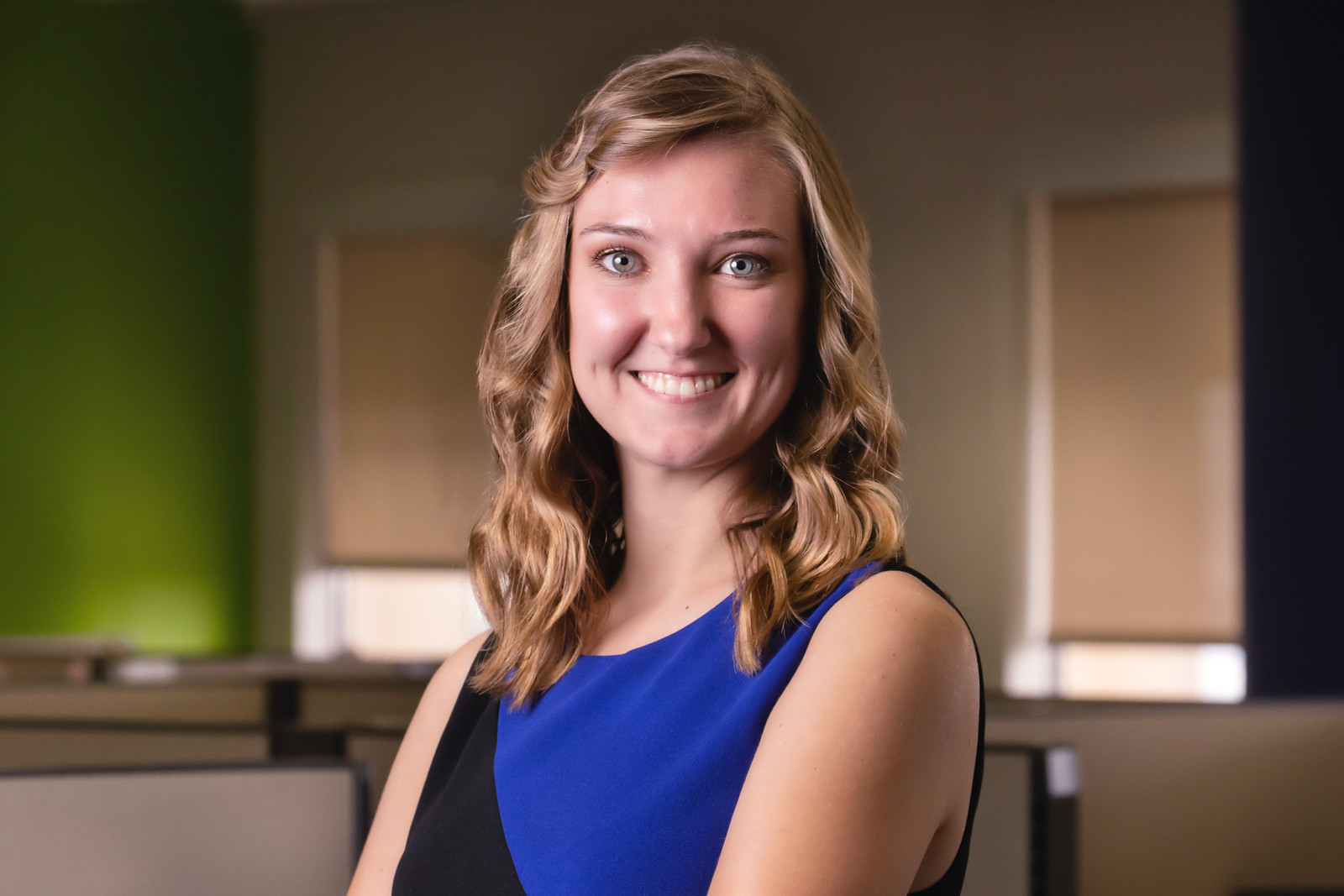 Angelina Player is an Innovation Advisor in the recruitment industry. She specializes in bringing new talent strategies to life by pulling together a mix of creativity, excitement, technology, and talent leadership. Angelina has a passion for uncovering new opportunities to solve client challenges, creating comprehensive and sustainable solutions using a variety of emerging technologies, including AI, automation and intelligence matching.
Related Resources