How an internal career fair can boost internal mobility
July 28, 2021
One great way to inspire and engage your employees is by hosting an internal career fair. This is an annual event where each department conducts a session covering their area of the business and its impacts. Hosting a fair also opens the door to further collaborate across departments – inspiring stretch projects and facilitating open communication with current employees, as it gives people the opportunity to speak to colleagues in departments that they may not have interacted with before.
Internal career fairs can help to bolster internal mobility programs as they encourage career development and ongoing learning. Year one at an employer shows a 76% chance they'll stay, but by year five, estimated retention drops to 38%, according to LinkedIn data. But employees who either move unilaterally or through promotions are more likely to stay on. We've gathered some tips and pointers from our very own people and culture team to help you implement a virtual opportunity fair:


What you'll need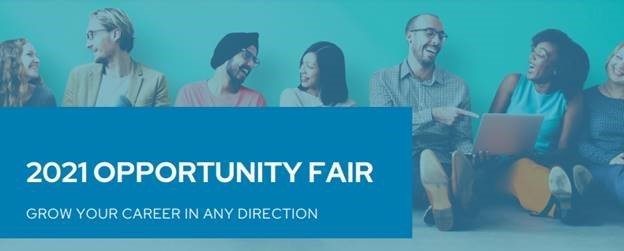 A dedicated committee or department to handle logistics of the fair (especially so it aligns with the overall growth and talent management strategy of the business).

- Confirmed dates well in advance

- Communication platform to host and record each session

- A list of all your department leads for outreach

- Slide decks with material to be covered

- A learning hub for access to materials after the live session

- Next steps for career planning and goals

- Survey for feedback to implement continuous improvement

- Plan session materials

Each session should cover the department's main function, roles of the team and how to get involved with a stretch project or collaboration for those interested. Remember, every department has different goals and expectations – so your fair should have departments explain their key roles and how it relates to business success. Here's a guideline of what to include:
- Title slide

- Team roles and hierarchy

- About (can also include skills, attributes and goals of the department)

- Active and upcoming projects

- Collaboration across the company

- How to get involved

- Q&A for the end

- Record, upload videos and give action items for after


Not everyone will be able to attend all live sessions during an internal career fair (this is especially true for different time zones if you have offices around the globe). That's OK! Be sure to use software with recording capability. Most communication apps like Microsoft Teams and Zoom have the feature. That way, you can create a SharePoint or intranet page that has all the recordings and slide decks for the sessions available and people can watch them at their convenience.

Additionally, sending a feedback form afterward, along with a career checklist, ties in actionable tasks employees can take after they've attended the sessions. This is valuable so they're able to add it into overall career goals – helping boost accountability and motivation. Include a section that asks people what they'd like to see in future fairs as it might give you some ideas to implement next time around.

Tip: Use feedback from employees to measure results, impact and areas of opportunity. Don't forget to share the results with all the departments involved to show the ROI of their efforts.
The benefits of an internal mobility program
You may be wondering how all these efforts ultimately help with internal mobility. Hosting a company career fair shows your organization's commitment to employees' career opportunities. It's important to continually educate employees about every available opportunity for growth, even if it's not a conventional path. You can further this effort by gathering your own employees' stories and creating career path guides to inspire and help employees understand how others have progressed as well. Not only is this useful for your own internal hiring team, but it also gives existing team members more clarity on their own journeys.

Be sure to communicate all formal openings internally as well, as this opens employees up to the possibility of a move. Technology can help match employees to ongoing learning and training, especially for roles they're interested in pursuing.

Internal mobility programs enhance employees' experience and create a culture of learning and innovation.


Host your own internal career fair
As the skills gap widens, distinguishing yourself as an employer of choice is critical in today's employment market – and that cannot be accomplished without giving your employees the chance to learn and develop. It does double duty because it also supplies your talent pipeline with the people and skills you need most. Whether it's re-skilling or upskilling, a career fair can help employees decide where their next move may be, and how a manager can help them get there.

Educate managers on the wider benefits of employees moving to new departments too. Managers can be resistant to "losing" a good employee, but it must be looked at as a positive for the overall business. By outlining the advantages, this will help encourage them to put people forward for new opportunities if they think they'd be a good fit.

By advocating and investing in employees' growth, you'll be rewarded with a loyal workforce. With less attrition, you'll have plenty of room to grow and invest in building a strong talent brand.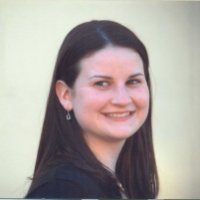 Gillisa Pope is a senior member of WilsonHCG's innovation team. As director of sourcing strategy, she melds creative ideas, analytics and best practices to design and action impactful sourcing solutions. An expert in employment branding, Gillisa is also part of the team that produces WilsonHCG's award-winning annual Fortune 500 employment brand report. She has over 15 years of experience in designing and building talent attraction strategies for some of the world's most admired brands.
Related Resources