Strategic Workforce Planning For Global Growth Initiatives
October 6, 2016
There is no doubt that the combination of a growing skills shortage, increased global expansion and a large portion of the workforce retiring is contributing to the increased demand for strategic workforce planning. Effective global recruitment solutions require strategic workforce forecasting that extends beyond the 12- to 18-month mark to make educated business decisions.
Unfortunately, many organizations are still operating on short-term goals and planning, which can be detrimental to not only your global growth initiatives but can hurt your ability to retain the business critical talent your company needs to keep running. Succession planning goes beyond the C-suite. These individuals have the greatest impact on the bottom line and they pose the greatest business risk if roles remain unfilled. Are you identifying the key skills these employees possess and then taking that knowledge to attract similar new talent? What leadership development programs do you have in place to ensure internal growth and career growth opportunities for your top employees? And are you actively building out your talent pipeline so that you will be prepared when your top boomer employees retire? These and more are all questions you should be asking and taking into account when undergoing a strategic workforce planning initiative.
The following blogs each take a deeper dive into different core aspects of strategic workforce planning and best practices you can put into action immediately.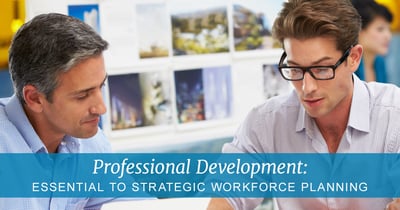 What makes a good leader? Have you identified potential up-and-comers within your organization that could one day lead your company? What happens, five years down the road, when you've failed to prepare your top employees for the managerial and leadership roles crucial to your organization's success? These, and many other questions, are what managers everywhere worry about constantly — and for good reason.
You may be thinking, "strategic workforce what?!" Rest assured, you're not the only one perplexed by what some people still refer to as headcount planning. But it's much more than that! Having taken this topic across the world and the seven seas, allow us to simplify this concept.
In today's employment landscape, candidates are asking themselves questions like: Do I like a traditional work environment or an innovative and creative one? Do I value the length of employment or the impact I have on an organization more? Employees will not stay at one job for the sake of security; they want to be challenged and feel valued. They crave individualism and growth over stability, and they want their professional contributions to play a major factor in career succession.
Talent acquisition has shifted, and the recruitment strategies that may have worked in the past to attract top talent, now need to be refreshed. More organizations are growing globally, thus requiring talent from all over the world to maintain their rapidly growing businesses. Recruitment process outsourcing (RPO) organizations are often a key resource for global organizations to avoid using multiple firms and segmented approaches for their global recruitment solutions.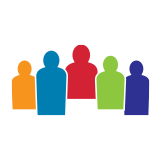 WilsonHCG is an award-winning, global leader in total talent solutions. Operating as a strategic partner, it helps some of the world's most admired brands build comprehensive talent functions. With a global presence spanning more than 65 countries and six continents, WilsonHCG provides a full suite of configurable talent services including recruitment process outsourcing (RPO), executive search, contingent talent solutions and talent consulting. TALENT.™ It's more than a solution, it's who we are.
Related Resources