Succession Management Strategies: The Ultimate Implementation Guide
May 4, 2015
In today's employment landscape, candidates are asking themselves questions like: Do I like a traditional work environment or an innovative and creative one? Do I value the length of employment or the impact I have on an organization more? Employees will not stay at one job for the sake of security; they want to be challenged and feel valued. They crave individualism and growth over stability, and they want their professional contributions to play a major factor in career succession.
There is an emerging trend for redefining traditional workforce concepts, and this can be prosperous through the implementation of succession planning. Transforming concepts such as loyalty, job satisfaction and career development is the most effective way to keep ahead of the competition. The performance of employees, their morale and their overall contentment is representative of how they are managed. According to a recent study conducted by Virgin Pulse, "86 percent of organizations agree employees' well-being influences engagement – healthy workers means happy and productive ones!" And "70 percent of executives agree that mental health is influenced by employee engagement programs."
When implementing succession management strategies, there are five key elements to ensure success:

The law of attraction
This is not only a theory for success and happiness in your personal life but also representative of how a company can attract and keep the best of the best. If you strive to be the best, your employees will follow your lead. In management, much like in life, what you put out is what you get back. By leading by example, your employees will recognize how to feed the meter so they can be the most efficient with their time.
To be successful in management is to lead and inspire, engage with your employees and match their talents to tasks while emphasizing their personal strengths. Also, offer guidance on their developing roles as you were once where they are and should want to encourage them to be where you are.
The Swiss cheese approach
"Healthy organizations are like swiss cheese, with pathways for communication running up, down and sideways through them." – Liz Ryan
This funny – but true – idea encourages an endless conversation that provides for an open forum from every level of the company. WilsonHCG's CEO, John Wilson, has taken on this role by engaging with everyone in the company through his weekly recap emails, open door policy and video company updates. Not only is this an opportunity to share the latest news, but it is also an advantageous method to keep ideas flowing. Employees can freely share their ideas while being a part of a cohesive team. This type of approach will lead to creativity and originality. The ideas that are being shared are from the employees themselves and are channeling through the integration of a company's DNA.
LEADERSHIP DEVELOPMENT
Succession management is most effective through leadership development. This is accomplished through leadership development programs, team building and continuing education programs. Applying these programs enables management to transform current employees into leaders that any company would want for their future executive roles.
At WilsonHCG, the LEAD (Leadership Exploration and Development) program is an exceptional example of how effective leadership development programs can be implemented. It is designed to connect leaders (not necessarily in management position) who are dedicated to fulfilling a purpose of growing the company, internally and externally. This has created a workforce that ensures employees are performing while improving and provides participants with ownership to get fellow employees on the same page.
In terms of management's involvement, when a manager is engaging with the employee, a key leadership quality is necssary: compassion. There is a vested interest in the employee's growth and overall satisfaction in their current role.
"The way to develop the best that is in a person is by appreciation and encouragement." – Charles Schwab
WORKFORCE PLANNING
The goals your employees have for their careers should translate into goals for the company. Make certain that the workload of your employees is realistic and that goals can be reached and exceeded. Are you growing as a team within the company from month to month or quarter to quarter? Effective succession management will answer this question with an affirmative. Although simple, the most effective workforce planning strategy includes organization, teamwork, effective communication, planning and good morale.
Workforce planning is a process of identifying what you have, what you need and what the gaps are currently and in the future. Succession means progression and without an ambitious, proactive approach, your workforce will fail.
"Would you work for you?"
Sure, it's a bold question. The previous four key elements to succession management that have been discussed work collectively under the vision "Would you work for you?" In order to attract the right employees to build a brand, management must set the tone. A proactive approach here is preeminent because staying on top is successful by what is supporting it. An example of this proactive approach is to evaluate the candidate experience and find ways to improve the areas that need it.
Lead by example, and they will follow.
"Never tell people how to do things. Tell them what to do and they will surprise you with their ingenuity." – General George Smith Patton, Jr.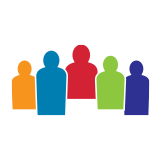 WilsonHCG is an award-winning, global leader in total talent solutions. Operating as a strategic partner, it helps some of the world's most admired brands build comprehensive talent functions. With a global presence spanning more than 65 countries and six continents, WilsonHCG provides a full suite of configurable talent services including recruitment process outsourcing (RPO), executive search, contingent talent solutions and talent consulting. TALENT.™ It's more than a solution, it's who we are.
Related Resources