How to futureproof your talent pipeline in 2021
November 19, 2020
Having connections with the best talent for today and tomorrow is imperative for recruiting effectiveness in 2021 and beyond. No one has a crystal ball to predict the future, but we are starting to see some green shoots of recovery that suggest hiring activity will increase in the next six and 12 months. WilsonHCG's recent roundtable identified some of the strategies and tactics that talent leaders can leverage to improve engagement with top talent.
More applicants don't equal better candidates
What we heard: Application rates are at a record level but are not necessarily from the right candidates.
What we understood: More time is spent reviewing applications, which means talent professionals don't have as much time for quality conversations with the best candidates.
What is required: We must do a careful review of work practices to establish ideal personas in the new environment. And then adjust sourcing strategies and candidate messaging when building talent pipelines. This will result in a more agile submission and interview process and, in turn, an elevated candidate experience.
Driving engagement in a virtual world
What we heard: Keeping people engaged in a virtual world is harder than it looks. Everyone is online doing something, so getting someone's attention, establishing a relationship and building rapport is challenging.
What we understood: Face-to-face contact is simply not happening right now because of the pandemic and will likely not revert fully when the pandemic ends. So, figuring out a comfortable platform to have authentic conversations is a must.
What is required: Interview technologies used pre-pandemic have been usurped by more mainstay communication mediums. The mobile device is king, so establishing impactful and compelling conversations via these platforms is critical.
Talk the talk
What we heard: Relationships with candidates are built on conversations.
What we understood: There are a plethora of channels to leverage to get candidates' attention. Rest assured, no one medium is better than another because everyone in the virtual world is multi-tasking. We know that candidates are consumers and demand regular communication, so text and chatbot exchange is expected.
What is required: It's about more than sharing content; it's about engaging with candidates and adapting to their preferred communications by taking an omnichannel approach. Put simply: You need to put candidates first.
The rise of the bot
What we heard: Chatbots help to streamline recruiter and applicant communication.
What we understood: An on-demand exchange of information with chatbots helps candidates apply for roles at times that suits them (even if it's the middle of the night), so they can focus on their application. Recruiters can be more efficient too by reviewing indexed volume responses from applicants.
What is required: Implement chatbot pre-screening to speed up the hiring process. It is especially effective with high-volume hiring and can save a lot of time that can be reinvested further along the candidate journey. It's about securing the best talent, not just available talent.
Be strategic
What we heard: Organizations aren't viewing talent pipelines as a strategic initiative.
What we understood: Many talent acquisition teams aren't building effective talent pipelines as they're too busy focusing on the here and now.
What is required: Workforce planning and skills inventories help determine the skills your business will need to meet its future objectives, so you can focus on attracting candidates with those skillsets and adding them to your talent community.
Read more of our roundtables for additional insights:
Diversity, equity, inclusion and belonging is a mindset
Talent acquisition: Adjusting to the new normal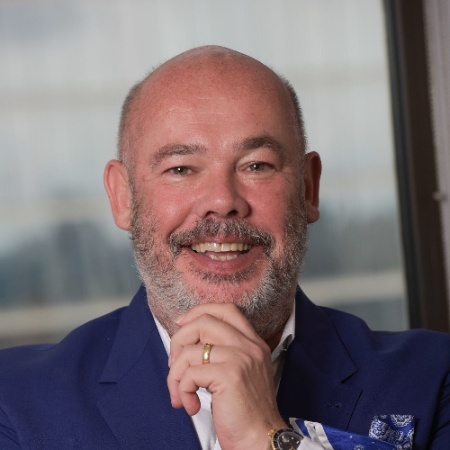 Paul Dodd is the Head of Canadian Engagement for WilsonHCG. Paul helps organizations, across a spectrum of sizes and industries, realize their unique talent needs by combining global knowledge with specialized Canadian expertise. He is a recognized thought leader with more than 20 years of practical experience. Under Paul's leadership, WilsonHCG has developed a range of customized, strategic recruitment solutions that shorten the recruitment life cycle while driving value for for each client. Paul continues to push for greater innovation in recruitment solutions development, while emphasizing the need for customer service and comprehensive support.
Related Resources