Diversity, equity, inclusion and belonging is a mindset
November 4, 2020
Diversity, equity, inclusion and belonging (DEIB) isn't an initiative; it's a mindset. When done right, DEIB is a business differentiator. In our latest roundtable, participants talked about the benefits of employee resource groups (ERGs), why unconscious bias training is a business imperative and how strategic partnerships can help you widen the net during the attraction phase. Want to know what else we learned? Read on to find out.
Involvement, not endorsement
What we heard: Executive buy-in is essential to deliver successful diversity, equity, inclusion and belonging strategies.
What we understood: Most businesses understand the importance of executive buy-in but more work needs to be done at the top. It's about involvement rather than endorsement.
What is required: The executive team needs to be involved to make a real impact. For example, they could sit on an ERG board to better understand employees' concerns. While regular pulse surveys will help identify issues, executives must champion change and act on the findings.
More than lip service
What we heard: ERGs give underrepresented employees a voice and can help encourage external candidates from diverse backgrounds to apply for roles and current employees to seek out internal mobility opportunities.
What we understood: Organizations with ERGs show potential applicants that they really do care and take DEIB seriously.
What is required: Go beyond including information about your ERGs on your careers site. Let ERG members participate in peer-to-peer interviews. This not only makes them feel valued and empowered but will also show candidates that you practice what you preach.
Everyone has bias
What we heard: Everyone has some form of bias.
What we understood: Unconscious bias training should be a companywide initiative. Everyone must participate – from the top down.
What is required: Unconscious bias training that raises awareness is a must, and it has to be a continual program (not a one-off training). The aim is to change the way people think. (It should be noted that some organizations have been banned with an executive order in the US to have specific workplace diversity training, although this pertains only to government, military and federal contractors.)
Widen the net
What we heard: More organizations are building strategic partnerships to increase the number of diverse hires.
What we understood: Partnering with organizations and groups that promote diversity and inclusiveness can help to increase representation of minority groups within your company.
What is required: Draw up a shortlist of potential membership organizations and discuss these with employees and other leaders to determine which partnerships would be the most impactful for your business.
No quotas
What we heard: DEIB quotas are a thing of the past.
What we understood: The focus is now on competency rather than hitting diversity hiring targets.
What is required: Candidates and employees expect action to reduce bias. There are many ways to do this without having a quota. For example, you can build scorecards into hiring platforms so the data displayed is standardized, which helps eliminate resume bias.
Want to learn more about DEIB? Check out our whitepaper to learn how to build an inclusive workplace community that attracts and retains a diverse talent pool.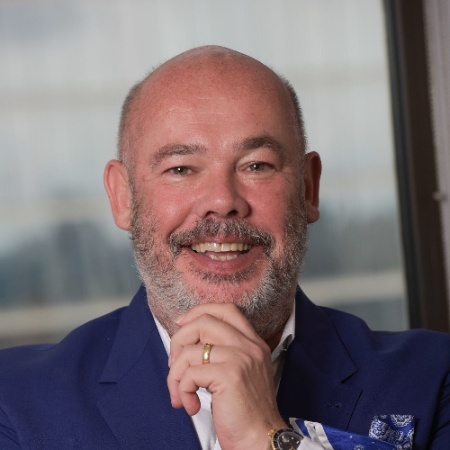 Paul Dodd is the Head of Canadian Engagement for WilsonHCG. Paul helps organizations, across a spectrum of sizes and industries, realize their unique talent needs by combining global knowledge with specialized Canadian expertise. He is a recognized thought leader with more than 20 years of practical experience. Under Paul's leadership, WilsonHCG has developed a range of customized, strategic recruitment solutions that shorten the recruitment life cycle while driving value for for each client. Paul continues to push for greater innovation in recruitment solutions development, while emphasizing the need for customer service and comprehensive support.
Related Resources