Creating an inclusive culture for all employees
September 26, 2019
Creating an inclusive workplace requires an open mind for learning about different perspectives and genuine company-wide collaboration. These traits can be taught but hiring and nurturing the right hard skills and encouraging soft skills, you can foster an environment where all voices, at all levels, are empowered.
GET REAL FEEDBACK
Speak to your employees to learn about their recruitment experience. Conduct pulse surveys on a regular basis, perhaps once a quarter, to find out what they're feeling. In addition, one-on-one employee check-ins provide a great opportunity to get feedback. It's not just about gathering feedback though, you need to use it to improve and alter your processes so you can continue to attract candidates from diverse and inclusive backgrounds.
Exit interviews are another place to identify where your organization can improve. Make sure you ask employees who are leaving if there is anything in the current company culture that held them back or caused them to move on. Keep an open mind to what they say. While you may receive responses that don't seem like roadblocks, empathizing with the experiences of others is the first step to an inclusive culture.
OVERCOME UNCONSCIOUS BIAS
Organizations must continuously engage and educate employees about unconscious bias; specifically, building awareness and training recruitment team members around its inevitable presence in human nature. Through creating awareness, staff will become more self-aware in ensuring they are not unintentionally excluding coworkers or limiting their coworkers' abilities. Everyone has been raised differently with varying value systems and cultural beliefs; a company that cultivates equal opportunity for all candidates is vital to achieving a diverse and inclusive workforce.
There are a growing number of organizations using artificial intelligence (AI), robotics processing automation, and virtual reality throughout their hiring processes because of the efficiencies these technologies bring. They have many advantages, but bias can still be present in some forms of intelligent technology. It sources and selects candidates based on the decisions we make every day, which means they can adopt and propagate human prejudices. Therefore, unconscious bias training and education is important for those working with AI.
Constant validation of results by a human expert is also required so talent and recruiting experts can catch any mistakes and adjust the process if necessary. Not all technology adopts human prejudices. In fact, some technology is specifically designed to reduce unconscious bias. For example, job descriptions can have a huge impact on inclusivity. Multiple studies have revealed that gender-coded words can substantially reduce the number of women applying to open positions and vice versa. As a result, there are now numerous tools available that analyze job descriptions to see if they contain too many feminine- or masculine-coded words. The tools then make suggestions to make the language more universally appealing.
ENGAGE WITH EMPLOYEES IN AN INCLUSIVE MANNER
A strategic approach is required to attract, engage, develop, and retain employees. If you look at this from a performance and development standpoint, companies traditionally tend to apply an annual review or assessment process to their employees' development cycle. But these "static" people processes no longer align with the majority of the workforce's needs. If companies adopt a more frequent method of check-ins and train their managers on how to develop employees with motivators different than their own, they will be more successful in building individual development plans that reflect future goals. Encouraging peer-to-peer recognition and offering variable compensation plans that pay for exceeding performance will help develop employees. After all, performance-based compensation plans are a driver in engaging and retaining diverse talent. This kind of inclusive career planning helps to address individual drivers in a more positive way and allows individuals to thrive. Employees should have a strong work-life balance without having to compromise their performance or development.
"A recruitment climate that cultivates equal opportunity for all candidates is vital to achieving a diverse and inclusive workplace, but unconscious bias can seriously hamper the chances of this occurring." – Marisol Hughes, Diversity Leader, Executive Vice President, and General Counsel at WilsonHCG
While the interest and impetus for greater diversity and inclusion are clear, putting it into practice and tying it strategically to talent acquisition and management practices still can be a challenge for some companies. High-quality, skills-based mentoring and sponsorship programs that connect emerging talent with professionals can help to boost the confidence of up and -comers, particularly if the talent is a minority in the industry, role, or organization. This confidence has widespread effects on building an inclusive culture as it operationalizes efforts to bring out the best in every individual. This also provides the opportunity for your company to build relationships with talent earlier in their formative years and helps them become aware of potential opportunities in fields they may not have considered. In order to dispel stereotypes, organizations must inspire up-and-coming talent. In addition to the value of goodwill and corporate social responsibility, a true commitment to diversity and inclusion efforts, such as empowering emerging talent, will infiltrate all phases of talent acquisition and management.
"We believe a diverse workforce builds a dynamic company. At WilsonHCG, our employees' differences are celebrated. We strive to create an environment of belonging, as we want employees to thrive by simply being who they are every day. The richness of our employees has contributed to the innovative company that we're proud to be. And by embedding diversity and inclusion into our business, we're positioned to better serve our employees, clients, and communities."

John Wilson, Chief Executive Officer at WilsonHCG
Download our whitepaper for more on diversity and inclusion.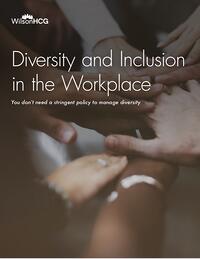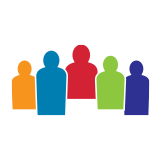 WilsonHCG is an award-winning, global leader in total talent solutions. Operating as a strategic partner, it helps some of the world's most admired brands build comprehensive talent functions. With a global presence spanning more than 65 countries and six continents, WilsonHCG provides a full suite of configurable talent services including recruitment process outsourcing (RPO), executive search, contingent talent solutions and talent consulting. TALENT.™ It's more than a solution, it's who we are.
Related Resources