Executive team insights: Diversity and inclusion
October 1, 2018
Are you unintentionally reducing your talent pool?
Diversity and inclusion is about valuing every individual in your organization. Every person matters and deserves the chance to develop their skills and work in a respectful, inclusive environment.
In order to encourage individuals at all levels within an organization to contribute ideas freely, companies need to build their culture on an open and transparent foundation. This, in my opinion, is critical not only to maintain an engaged workforce but to also exceed customer expectations. I think people should be able to thrive in the workplace simply by being who they are and I'm very lucky to work for a company with the same mindset.
Greater focus
WilsonHCG has won multiple awards for its approach to diversity and inclusion. And it seems we're not alone. More and more businesses are placing a greater focus on diversity and inclusion. You only have to look at the results of LinkedIn's Global Recruiting Trends survey which revealed 62 percent of the employers that participated said they focus on diversity to "improve company performance". And 78 percent said having a diverse workforce helps to "improve company culture", while 49 percent said it was to "better represent customers".
However, some businesses are failing to integrate meaningful diversity and inclusion strategies, which results in narrowing their talent pool in what is already a challenging market. We're currently in the midst of a global skills shortage that shows no sign of easing anytime soon, so it's more important than ever to utilize all available tools to attract top talent and differentiate your company from its competitors.
Accepting the challenge
So, you've accepted the challenging (but equally rewarding) task of incorporating a robust inclusion strategy into your company culture, but how do you do it? While there is no right or wrong answer, here is an avenue many companies all over the world are incorporating: using professional or job-specific visa programs to promote diversity and close the skills gap.
Embracing diversity
For example, in the US, employers are able to actively embrace diversity and increase their talent pools through the use of work-based visa programs. The HB1 visa allows high-skilled foreigners to work at businesses in the US through employer sponsorship. Around 85,000 visas are awarded each year with organizations in a range of sectors from tech to healthcare, using the visas to plug skills gaps in their workforces. Job openings in June increased to 6.6 million, up from 6.5 million the previous month, according to the Labor Department's latest Job Openings and Labor Turnover Survey. And around 3.4 million Americans quit their jobs during the period, and although the quit rate remained unchanged from the previous month, it still suggests confidence is high as people look to move to better roles with increased opportunity and/or salaries. Work-based visa programs could help close skills gaps that job openings are leaving. Canada has a similar scheme known as Express Entry, while highly skilled workers from outside the EU can apply for Tier 2 visas to work in the UK.
Over in Europe, far fewer EU nationals are moving to the UK since Britain voted to leave the EU. This has had a huge impact on businesses there with many struggling to recruit as a result. According to a report by the Chartered Institute of Personnel and Development (CIPD), 40 percent of employers have found it harder to fill vacancies in the past 12 months. And official data shows the number of EU-born workers in the UK increased by just 7,000 between Q1 2017 and Q1 2018, compared with a rise of 148,000 from Q1 2016 to Q1 2017. This represents a huge fall of 95 percent year over year and has contributed to the tightening of the labour market. Sectors that rely on non-UK labour including IT, storage & transport and construction have borne the brunt. Furthermore, the skills and labour shortage looks set to worsen as speculation continues to mount of a possible "no deal" outcome with the EU.
Meanwhile, Universities UK, the collective voice of 136 universities in England, Scotland, Wales and Northern Ireland, has called for changes to the UK visa system to allow international students to stay and gain work experience in the UK for up to two years after graduation. The organization suggested the new visa would allow a wider range of employers to benefit from access to talented graduates from across the globe, including SMEs who don't have Tier 2 sponsorship licenses. It's hoped the move would make the UK a more attractive destination for international students and graduates. In the US and Canada, international graduates are able to stay and work for up to three years after graduation, while Australia gives graduates the opportunity to stay for up to four years.
While there is no one size fits all approach, understanding the graduate and skill-specific visa programs available to your company, depending on location, can be one way to complement and grow your diverse workforce.
If you've enjoyed this post and want to read more about diversity and inclusion, there are some great blog posts here that you might find useful.
This post first appeared on LinkedIn.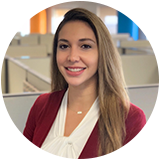 Marisol Hughes, executive vice president of people operations and general counsel, oversees WilsonHCG's people and culture function and serves as the company's chief legal advisor. She is an astute legal professional with a strong background in people and culture strategy. Her broad expertise includes corporate law, employment discrimination, and governance and civil litigation. She is an active member of the Florida Bar Association, and has been honored with the Labor and Employment Law Section Dean Gary W. Vause Award as well as being named a Tampa Bay Business Journal Top Corporate Counsel finalist. She holds a Juris Doctor degree and an MBA.
Related Resources