Areas to consider as you work toward a truly inclusive workplace
August 13, 2019
Organizations should include real stories from their employees during the recruitment process to highlight their diverse and inclusive cultures. These stories represent the reality of your organization's workforce and will help candidates see how you value your individual employees.
Including current employees in these conversations also helps to reinforce inclusivity as a tangible aspect of your culture, not just something mentioned on the company website.
Talent acquisition teams should work with human resource teams to seek out staff stories. Then marketing teams can help share compelling narratives so job seekers get an inside view of an organization's culture.
A good place to start would be with your employee resource groups (ERGs). Drawing attention to ERGs throughout the candidate journey shows applicants that they will feel included and empowered if they join your company.
Organizations that take diversity and inclusion seriously also reap rewards when it comes to recruitment. More than half of employers who took part in a survey for Glassdoor said they expect the quality of hires to improve if they're able to achieve their diversity and inclusion goals.
Another way to captivate candidates through your employee stories is by building and engaging with a talent community. Talent communities give potential candidates the opportunity to interact with existing employees, stay up to date with company news and announcements, and learn about an organization's culture, mission, and values.
In today's competitive talent market, creating a "window" for candidates to preview your company's environment and culture accurately can play a powerful role in talent engagement and differentiate your company from competitors.
When it comes to building a talent community, it's important to remember that it's more about dialogue than narrative. You need to create highly customized engagement programs that reflect your company culture and the opportunities available.
Your talent community should be as inclusive as your workforce. If it's not, there's a risk it will deter people from applying for roles. Ask current employees for their candid feedback and be prepared to listen and take action, if required. Your employee value proposition and employment brand should underpin your talent community.
With the scarcity of talent in the global marketplace, building communities to attract and engage a diverse pool of professionals is essential to long-term diversity and inclusion strategies, as well as proactive talent acquisition. Beyond a mass of potential candidates, a diverse and inclusive talent pool and engaged talent community will encourage dialogue and promote your company's transparency.
Almost 1 in 5 employers questioned by Glassdoor said that diversity and inclusion initiatives are among the top elements that have the greatest influence on an applicant's decision to join their organization. Companies need to showcase their inclusivity within their talent communities to give potential employees a glimpse of what they can expect if they come onboard.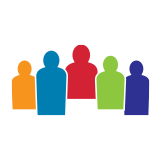 WilsonHCG is an award-winning, global leader in total talent solutions. Operating as a strategic partner, it helps some of the world's most admired brands build comprehensive talent functions. With a global presence spanning more than 65 countries and six continents, WilsonHCG provides a full suite of configurable talent services including recruitment process outsourcing (RPO), executive search, contingent talent solutions and talent consulting. TALENT.™ It's more than a solution, it's who we are.
Related Resources