6 tips on reinventing healthcare hiring
February 3, 2022
Critical staff shortages are inherent throughout the entire healthcare industry globally. In nursing alone, the shortages are so bad that the American Nurses Association recently urged the US Department of Health and Human Services to declare the nurse staffing shortage a national crisis. Furthermore, the US Bureau of Labor Statistics predicted there will be around 200,000 openings for registered nurses every year until 2030.
Demand for talent in clinical healthcare and healthcare equipment & services far outstrips supply and will continue to do so for the foreseeable future. The pandemic has, unsurprisingly, intensified demand. And, burnout is also on the rise, especially in clinical settings. 55% of frontline healthcare workers in the US have experienced burnout, research from Deloitte revealed. As a result, many frontline employees have left the workforce (or are planning to) in search of careers that provide a better work-life balance.
The age and gender structure of the healthcare workforce in Europe is changing. Physicians are getting older and nearly one in three are 55 years older or above. This is a rise of 6% over the past seven years, according to the World Health Organization (WHO). The number of medical graduates must increase in the future to guarantee at least the same availability of physicians.
Digitization is transforming healthcare
It's not just increased demand related to the pandemic driving growth in the healthcare sector though – digital initiatives are also playing a role. If we use clinical healthcare as an example, a lot of new digital primary care services launched during the pandemic. As a result, patients get to speak to physicians without ever having to leave their homes. This is having an impact on talent pools. Typically, people who meet the requirements to work in healthcare would often have had a firm career path in mind when job hunting. For example, doctors and registered nurses traditionally applied for positions at hospitals or medical facilities located within a commutable distance. However, the use of telehealth and virtual appointments mean some medical professionals are no longer required to be based onsite. This is widening the talent pool for healthcare companies with virtual roles. But it's having the opposite effect on healthcare organizations that require professionals to be based onsite; it's shrinking their talent pools.
The global economy is projected to create around 40 million new healthcare sector jobs by 2030, mostly in middle and high-income countries, according to the WHO.
There's no quick fix to treat the staffing shortages that are currently crippling the healthcare sector, but there are steps talent acquisition teams can take to relieve the pressure. A new approach to recruitment in the healthcare industry is required so organizations can access talent now – and in the future. In this blog post, we're going to share some tips on how healthcare recruiters can re-think their approach to talent acquisition.
6 tips on how healthcare talent acquisition and HR teams can modernize their approach to talent acquisition
#1: Strategic sourcing
The days of post and pray in the healthcare sector are long gone. The jobs market has changed – a lot. Sourcing, as a result, has also evolved at a rapid pace over the past few years. When it comes to strategic sourcing, talent acquisition professionals use cutting-edge technology, are trained in the latest methods and utilize data to make strategic decisions. Finding the total addressable market, which is the total number of talent prospects within a specific region reasonably qualified for an open requisition, is usually the first step. This allows healthcare recruiters to provide ideal hiring profiles to hiring managers while letting them know how many candidates they can expect to find in the region. This high-touch, strategic approach is fast becoming standard practice in the healthcare sector.
TIP: Strategic sourcing isn't just about locating talent. It's about generating interest in open roles and building relationships to convert candidates into applicants.
#2: Talent pipelining
Talent pipelines drive qualified healthcare candidates into talent pools or talent communities. While talent pools are databases containing details about candidates who could potentially meet immediate hiring needs, talent communities are digital networks that give healthcare employers the chance to build genuine relationships with candidates. The sheer number of open requisitions in healthcare organizations means talent communities will be worth their weight in gold as they provide access to a steady stream of qualified candidates, reducing time-to-hire and cost-per-hire in the process.
TIP: Engage with your community members often so your company is top of mind when they start looking for a career change. Segment your community members based on their interests – that way the content you share with them will be relevant and more impactful.
#3: Employment branding
Workplaces and candidate expectations have evolved (not just in healthcare). Employment brands must too, and they must truly align with employee value propositions (EVPs). The channels in which your employment brand is showcased are just as important. Do your research and choose the platforms that are most frequented by healthcare candidates. All platforms should be considered, even TikTok, which has recently become a firm favorite among candidates and recruiters alike.
TIP: Modernize your employment branding. The demand for healthcare talent will continue to outdo supply for many years to come. Review your employment brand and the channels you use to promote it regularly to see how you can differentiate your company and position as an employer of choice.
#4: Strategic workforce planning
In the midst of a hiring crisis, strategic workforce planning might not seem like a viable option. But it's essential to start planning for what's to come from here. It's a business imperative for those working in healthcare recruitment. Strategic workforce planning can help to inform decision-making in the now while identifying trends, such as digitization, that will affect talent acquisition within healthcare in the future. It's not just about headcount – it's about building capabilities that align with organizational values to ensure you have access to the right skills to facilitate growth. Workforce segmentation plays a key role in planning strategies because the job families in healthcare differ so widely (as do candidate expectations). Workforce plans for nurses, physicians, or corporate support functions require a different approach and different methodologies to both build the workforce plans in the first place and then hire and pipeline against those. In short, you need to adjust your workforce plans and strategies based on role type to ensure you appeal to all groups.
TIP: If you need to get executive buy-in to invest in strategic workforce planning, explain that without being able to align workforce planning to the business strategy, your organization risks not having the right talent it needs to move forward with its growth objectives.
#5: Recruitment technology
Talent acquisition technologies can help make faster, better hires. But the talent acquisition technology market is so saturated that it can be hard to know where to start. Healthcare talent teams should find the platforms that align with their individual objectives while taking into consideration the recent changes to the candidate journey.
TIP: Evaluate your current HR technology stack to ensure it aligns to each stage of your end-to-end hiring process and optimize it where possible before you start considering other tech platforms.
#6: Data and analytics
Organizations in the healthcare sector are well-versed in the value of data and analytics, but it would appear that many talent acquisition teams aren't utilizing available data effectively. Metrics play a critical role in improving the talent acquisition process as they show areas that would benefit from optimization. Another advantage is the ability metrics have to demonstrate the value talent acquisition and talent management bring to the wider organization. Knowing which metrics to track, however, isn't easy. Careful consideration is required based on organizational need. Cost-per-hire is a metric tracked by most talent acquisition teams. But, given the urgent nature to fill open healthcare roles, especially frontline clinical positions, it may not be as relevant as time-to-hire, for example.
TIP: Carefully consider the metrics that matter most to your organization. Remember the decision should be based on unique organizational need, not what other talent teams are tracking. Take data integrity seriously and your metrics will allow you to take your human capital strategy to the next level.
Whitepaper: Connecting your HR metrics to bottom-line impact
There's a shortage of frontline healthcare workers in South-East Asia. According to the WHO, countries in the region need to redouble efforts to strengthen and expand their nurses and midwives' capacity by 1.9 million to achieve health for all by 2030.
The demand for healthcare talent will continue to outstrip supply for the foreseeable future – and beyond. Recruitment process outsourcing (RPO) could help you hire the healthcare talent you need at speed. Healthcare RPO is about much more than delivering talent; it's about improving the entire talent acquisition function. From strategic sourcing to employment branding, RPOs can partner with your talent acquisition team to develop frameworks for longer-lasting, higher impact and organization-aligned workforce solutions.
Solve healthcare recruitment challenges with RPO
Read our whitepaper for more information about finding a healthcare RPO partner.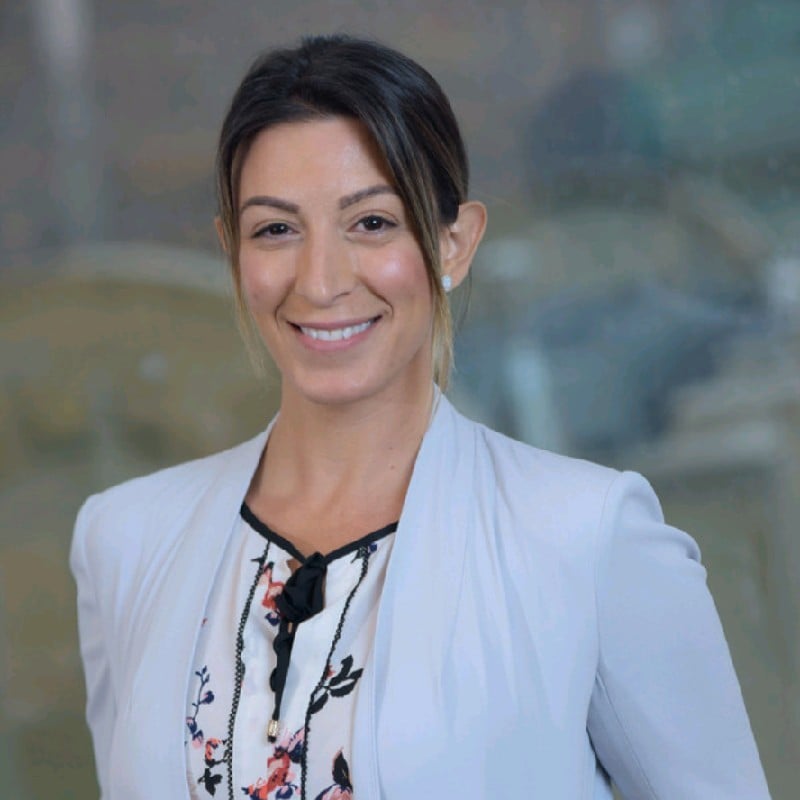 Stephanie is an energetic recruiting professional passionate about connecting top talent with great companies. Based in Toronto, she is one of WilsonHCG's healthcare recruitment experts.
Related Resources