The 5 Must-Know Sourcing Strategies For Tech Talent
April 14, 2016
Every tech recruiter knows the scenario. You're looking for that Java developer or senior architect you just can't seem to pinpoint. Hours have been spent scanning job boards and LinkedIn with no luck. But, while traditional sourcing strategies may be effective for certain positions, they're becoming tapped out for technical talent.
To make things more challenging, tech talent is becoming overwhelmed with pitches from recruiters and have started to remove themselves from these traditional sources to avoid the avalanche of messages. Now, recruiters have turned their attention to creative recruiting initiatives in order to attract top talent that isn't listed on a saturated source.
So, where does one go when searching for new tech talent pools? There are many ways you can reach these candidates. Not only can you use the technology they use, but you can also meet them in a more personal setting (my preference). Here are a few tech staffing solutions to source talent outside the traditional means:
1. OPTIMIZE SOCIAL MEDIA PLATFORM
Using social media for sourcing isn't new, but you must leverage it properly to target elusive tech talent. We need to think beyond running a Facebook search for potential candidates or groups. On Twitter, don't just use any hashtags; maximize their use by researching the best hashtags to use at the optimal times.
There are external analytics sites, such as Hashtags.org, that offer up-to-the-hour hashtag analytics to help you use the keywords that are accessed the most by Twitter users. Some widely used hashtags are #jobs, #employment and #hiring. You can also add more industry-specialized hashtags like #ITJobs, #TechJobs and #Java. It's important to remember to keep hashtags short, clear and relatable. Around eight letters is ideal, and you should focus on a particular group at an optimal time to ensure you're getting the highest quality traffic.
Other (more obscure) social networking websites that will help you find qualified candidates are web-hosting sites that allow candidates to work collaboratively on technology projects. Sites like GitHub and Stack Overflow provide social networking functionality to a website that lets developers display and discuss their work on different repositories. By taking notice of your candidates' work, you'll show them that you're interested in more than just filling a job.
2. USE NON-TRADITIONAL MEDIA
Ever wonder what it's like to be a YouTube sensation? Have a lot to say about recruiting but no venue to express your thoughts? Starting your own YouTube channel or releasing podcasts can be a fun way to share ideas about tech hiring as well as source new talent. Jobs in Pods is a site specifically for job seekers to review podcasts focusing around job openings created by employers. It can also be a platform for you to share tech-related news that will engage candidates, add value and show that you truly know and care about the industry. Keep the content fresh and not just focused on open jobs; it will keep passive candidates coming back to your show each week and increase the chances they'll share it with their networks.
3. INTERACTIVE POSTINGS GARNER ATTENTION
Anyone can apply to a job posting and some candidates in this industry have even voiced their distaste for the generic job postings they see constantly. Tech talent wants to see more than just job duties and requirements. They want to know about the team they'd be working on, the technologies they'd be using, the company culture and the product or service they'd be developing. You can really catch their eye by spicing up your posting with a "crack the code" contest or a gamified technical questionnaire. Not only will your candidates feel engaged, but you can also assess candidates early in the process.
4. TRY TECH-SPECIFIC MEETUPS
Job fairs don't always turn up the tech talent you're looking for, especially since the most qualified candidates may be employed and not necessarily looking. Try organizing events that aren't traditionally recruiting related. There are forums online, such as Meetup.com, that you can browse to learn about events that are likely to be attended by people qualified for your role. For example, if you're looking for a UI/UX designer and developer in Chicago, look for technical groups focusing on user experience and user interface design. This way you can meet them in person and find out more about what would make them consider a new role. If you can't make the event, source your candidates from the attendance roster. You can still find out their contact information and set up a future meeting.
5. GOOGLE PORTFOLIOS
When people say you can Google anything, they weren't kidding. One of the easiest ways I've found candidate information was by simply Googling it. Looking for a C# developer in the Bay area? Simply google "C# developer portfolio in San Francisco," and you'll be surprised at the results. The portfolios you come across are amazing and can provide more insight to candidates' experiences and projects than a job board ever would. Also, candidates typically have a downloadable resume on their portfolio site, complete with e-mail and phone number. Coming across these portfolios will help create a more engaging interview because they give you more examples to talk about, and candidates are more than happy to discuss it with you.
Recruiting for tech companies doesn't have to be frustrating or intimidating. And, quite honestly, it can be a lot of fun when you realize how many creative resources there are out there and learn which venues these candidates are active on. Keep these fun and innovative ways of recruiting in mind and you'll eventually find your purple squirrel.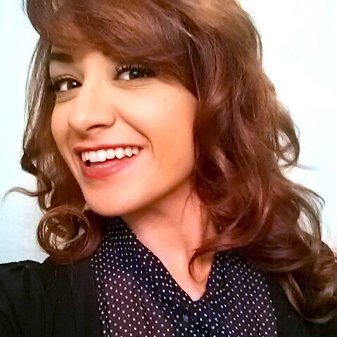 Tallin currently serves as Recruiter and Manager, Strategic Recruiting Operations, specializing in technical recruitment and client service management for WilsonHCG. She has a bachelor's degree from UC Berkeley (Go Bears!) and resides in Los Angeles, California. She has a true passion for all things tech, innovation and dogs!
Related Resources