5 Methods to Make Your Offer Packages More Attractive To Tech Talent
March 26, 2015
I like to think of technology recruiting as a love story. Just like people go through the journey of life to one day find themselves stumbling across their true love, tech talent is just waiting to be wooed by the employer of their dreams in order to make a move. So what are you doing to win them over?
Sure, it's a two-way connection. You need to know the technology candidate is the perfect match, but how do you get a stream of prospects interested enough in your company so you have a solid slate to choose from? Here are some ways to be more attractive to potential jobseekers as it relates to tech recruiting.
Spot the competition
What are your competitors offering? What are their selling points? You should be able to answer these questions without hesitation. These answers are the key to understanding how your organization is competitive and give you an idea of how you can differentiate yourself from others in the industry. Competitor intelligence can tell you how your company ranks against other companies in areas like work-life balance, diversity initiatives, compensation and benefits, career growth and more. With this data, you can understand where your competitors outrank your company and retain the talent you have. At the same time, you'll be able to spot what your selling points are!
Identify your audience
According to Mashable, the top five companies millennials want to work for are Google, Facebook, Amazon, Apple and Microsoft. Use social media sites like Twitter and Google+ to stay current on the tech buzz; for this year, you'll see a lot of the #TechTrends surrounding topics like #Wearables, #IoT, #Drones, #BigData and #CyberSecurity. Glassdoor is also a great way to read reviews and find out what matters to your candidates and current employees. Is it compensation? Telecommuting? Training? As tech evolves, your offer packages should too.
Creative recruiting strategies
Give candidates a reason to come to you rather than your competition. Have you heard of Google's free ride to and from work, Facebook's on-campus barbershop or Microsoft's organic spas? Even if you can't offer extravagant benefits, your "selling points" should still be publicized everywhere; promote your employment brand by hosting mixers and networking events, participating in tradeshows and coordinating hack-a-thons to get the word out to prospective talent communities. An easy and especially inexpensive way to get your network going is by either hosting or attending a Meet-Up event. To attend, sign up for a free account, search and join "Meet-Up" groups that are relevant to your area/interest, and look into when the next event is taking place to RSVP! Hosting an event is just as easy! You can create a free group in your area, plan and promote the affair to your pipeline, and once you're ready, host and speak on your company's latest initiatives, exciting news in the industry or hold a more informal mixer. Meet-ups can be whatever you want to make of them, and they are a fantastic way to brand your company and build talent communities
Continue to be the best choice
A happy staff makes a successful company. It's not all about the money; employees like being involved and like knowing they can provide value to the greater scope. Arranging a team of brand ambassadors or creating an employee engagement committee can be a great first step into keeping your teams interested and engaged. Both can also be a means of adding value to your company's brand and reputation. Extra perks are nice, too. A lot of the tech pros basically live at work, so they tend to like taking advantage of telecommuting, flex work hours, work-life balance, performance bonuses, training and exciting projects. Lastly, make certain that your company's employer brand is just as strong as your consumer brand. Your company should value both equally.
See the future
Plan for growth and keep up with the latest developments in technology. Follow trends, invest in new tools and invest in your employees. With a highly competitive tech market, remaining a thought leader is key. Connect with your communities on relevant topics through company blogging, university events, forums and social media channels. What is your company doing to see the future? Learn from each other; attend industry events with like professionals, go to conferences, stay involved with speaking engagements. This will allow you to build your network through partnerships, grow your knowledge base and plan for your future.
The need for tech talent is undeniable and increasing cross-industry. It's time for more companies to stop ignoring the impact of technology and start acting. The closer your company stays to the industry, the better chance you have in drawing the interest of tech talent and in creating a more attractive offer package to win them over.
We invite you to share your thoughts on tech talent recruitment strategies in the comments section below!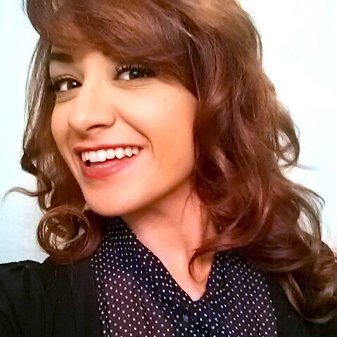 Tallin currently serves as Recruiter and Manager, Strategic Recruiting Operations, specializing in technical recruitment and client service management for WilsonHCG. She has a bachelor's degree from UC Berkeley (Go Bears!) and resides in Los Angeles, California. She has a true passion for all things tech, innovation and dogs!
Related Resources