[WEBINAR] Kim Pope to discuss talent and hiring in 2021
January 5, 2021



Event: [RPOA Expert Panel] 2021 Talent Outlook
Date: January 14
Time: Noon ET/9 PT
Kim Pope, chief operating officer at WilsonHCG, will be talking all things talent acquisition at an upcoming webinar.

The RPOA (Recruitment Process Outsourcing Association) is hosting the webinar on January 14.

Kim, who has more than 16 years of experience in talent acquisition and recruitment process outsourcing (RPO), will give her view on talent and hiring in 2021.

She will join her fellow panelists to discuss the following questions:

-What are some of the anticipated top talent challenges in 2021?
-What are some of the big lessons talent acquisition leaders learned from the pandemic? And, how do you see these lessons impacting hiring in 2021?
-How are talent acquisition models, strategies and providers changing?
-What are the expected critical talent strategy changes and areas of innovation for the next couple of years?
-What's your outlook for global talent?
- How can RPO recruitment better position organizations for the talent challenges ahead?

Lamees Abourahma, Executive Director at the RPOA will moderate the panel. Jenifer Khim, Global Talent Consultant, Operant Consulting and Zach Chertok, Associate Columbia University SPS HCM, Product Marketing Manager at Virgin Pulse Message, will sit on the panel alongside Kim.

To register for the event, please visit the RPOA website.


Read more articles from Kim Pope here:
Executive team insights: How resolving to exercise more will make you a better business leader
Kim Pope provides valuable insights on how to build a strong employer brand
Why empathy is vital for effective leadership, especially in times of crisis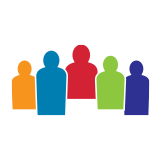 WilsonHCG is an award-winning, global leader in total talent solutions. Operating as a strategic partner, it helps some of the world's most admired brands build comprehensive talent functions. With a global presence spanning more than 65 countries and six continents, WilsonHCG provides a full suite of configurable...
Related Resources