Webinar: Ken Bowles to discuss the metrics that matter to CFOs
October 7, 2020
Webinar: Ken Bowles to discuss the metrics that matter to CFOs
Event: The metrics that matter to CFOs
Date: Tuesday 27 October
Time: 2:00 PM EST
Ken Bowles, chief financial officer (CFO) at WilsonHCG, will discuss the metrics that matter to those in the finance industry during a webinar on 27 October.
He will take to the stage to talk about how CFOs have had to pivot over the last few months to manage short-term critical measures and what they can do to stay on track for the months ahead.
As CFO, Ken has primary responsibility for managing WilsonHCG's financial growth and oversees accounting, finance, forecasting, and private and institutional financing.
He has more than 20 years of experience in corporate leadership and finance. And joined WilsonHCG from Tribridge, a Florida-based technology firm, where he served as CFO. Ken previously spent 15 years at GE where he held numerous roles across commercial finance, supply chain, financial planning and analysis, as well as M&A.
A panel of experts, including Carrie Augustine, senior industry principal at Oracle NetSuite and Dianne Gates, CFO at Miles Partnership, will appear alongside Ken. And Mary Johnson, business writer and editor, will moderate the panel.
You can register for the webinar here.
Read more articles from Ken Bowles
WilsonHCG's Ken Bowles invited to join Tampa Bay Business Journal Leadership Trust
This press release announces the news that Ken Bowles, chief financial officer at WilsonHCG, was recently selected as a member of the Business Journals Leadership Trust.
Read more here.
Business Journals Leadership Trust: Ken Bowles gives his predictions for the second half of 2020
Ken Bowles spoke to the Business Journals Leadership Trust about the trends he expects to see over the coming months.
Read more here.
WilsonHCG's CFO, Ken Bowles, named a CFO of the Year honoree
Ken was chosen by a panel of independent judges based on his career background, implementation of strategic initiatives, community involvement and overall excellence in financial leadership.
Read more here.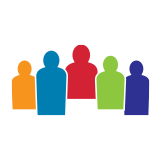 WilsonHCG is an award-winning, global leader in total talent solutions. Operating as a strategic partner, it helps some of the world's most admired brands build comprehensive talent functions. With a global presence spanning more than 65 countries and six continents, WilsonHCG provides a full suite of configurable...
Related Resources