Business Journals Leadership Trust: Ken Bowles gives his predictions for the second half of 2020
July 13, 2020
July 2020
2020 has been a challenging year for businesses. No one could have predicted the impact the global COVID-19 pandemic would have, but what can we expect for the second half of the year?
Ken Bowles, chief financial officer at WilsonHCG, has been speaking to the Business Journals Leadership Trust about the trends he expects to see over the coming months.
During an interview with journalists, Ken, who has more than 20 years' experience in corporate leadership and finance, said there will likely be an acceleration of automation and digitization projects.
"Given the current situation and the large focus on remote work, I think there will be an acceleration of automation and the digitization of back-office processes," he stated.
According to Ken, this will free up resources, so teams have more time to spend on analytics and scenario planning.
In addition, it supports flexibility for remote workers. Something which is most needed if the results of a recent survey we conducted are anything to go by.
In the COVID-19 impact survey, 86% of the respondents, who were based in North America and Europe, agreed that changes to remote working policies in their organizations would make them "more likely to adopt flexible and agile working practices after COVID-19 is under control."
You can read the full article here.

Read more from Ken Bowles, chief financial officer at WilsonHCG
Ken Bowles invited to join the Tampa Bay Business Journal Leadership Trust
Ken was recently invited to join the Tampa Bay Business Journal Leadership Trust.
An exclusive community for influential business leaders, executives and entrepreneurs in Tampa Bay, he was selected by the committee for his experience, leadership and influence in the local business landscape and beyond.
WilsonHCG's CFO, Ken Bowles, selected by the Tampa Bay Business Journal as a CFO of the Year honoree
Ken was chosen by a panel of independent judges based on his career background, implementation of strategic initiatives, community involvement and overall excellence in financial leadership.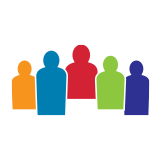 WilsonHCG is an award-winning, global leader in total talent solutions. Operating as a strategic partner, it helps some of the world's most admired brands build comprehensive talent functions. With a global presence spanning more than 65 countries and six continents, WilsonHCG provides a full suite of configurable...
Related Resources