TA Global Gathering: WilsonHCG's Craig Sweeney to talk about RPO
June 24, 2020
June 2020
When: 8 July
Where: Room 2
Time: 2.30pm BST
Episode: 2
Craig Sweeney, Senior Vice President Global Strategic Talent Solutions at WilsonHCG, will take to the virtual stage at the TA Global Gathering to talk about RPO.
In his talk, 'don't let the hiring spike pop your TA bubble', he will discuss how the future of work is no longer a concept, but a reality.
According to Craig, workplaces have changed forever and will continue to evolve over the coming months.
He will discuss:
- How you can prepare for the hiring spike
- How to navigate the new candidate profile
- Why RPO can be your competitive advantage
Craig will also talk about why remote working is here to stay and the impact this will have on traditional job roles.
According to a recent WilsonHCG survey, 86% of respondents agreed that due to the changes to remote working policies, their organisation would be more likely to adopt flexible and agile working practices even after COVID-19 is under control.
With more than 100 speakers, the TA Global Gathering will feature some of the world's top talent acquisition and HR leaders. They will be discussing all things talent acquisition from employment branding, to the future of work, to the upcoming hiring spike.
The event will be split into four daily episodes and will feature 28 hours of content over two days (8 and 9 July).
For more information about the event and to register, please visit the TA Global Gathering website.
Read more from Craig Sweeney here
Cybersecurity skills in higher demand than usual due to COVID-19
Craig drafted a blog post about the rise in demand for cybersecurity skills.
Craig Sweeney talks developments in RPO
During an interview with journalists from Intelligence Group, Craig talked about general market developments in recruitment process outsourcing, the regulatory landscape and data & tooling.
HRO Today: WilsonHCG's Craig Sweeney talks about the need to upskill
Craig spoke to reporters at HRO Today about the importance of upskilling to helps close skills gaps.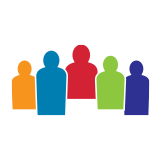 WilsonHCG is an award-winning, global leader in total talent solutions. Operating as a strategic partner, it helps some of the world's most admired brands build comprehensive talent functions. With a global presence spanning more than 65 countries and six continents, WilsonHCG provides a full suite of configurable...
Related Resources