RPOA: WilsonHCG's Craig Sweeney explains why more companies in EMEA are turning to RPO
July 7, 2021
One of the reasons why more organizations in Europe are turning to RPO partnerships is the need to scale the workforce in an unpredictable environment. That's the view of Craig Sweeney, SVP, Global Strategic Talent Solutions at WilsonHCG, who, in an exclusive interview with the RPOA, shared his insights on the state of RPO and talent in EMEA.
"RPOs can provide much-needed scalability that can flex at short notice to support business needs as and when they arise. And technology to support talent acquisition is increasingly complex and requires dedicated expertise to deliver the best return on investment. RPOs have dedicated teams that are constantly evaluating this market and can consult on the best-in-class products and have the experience to demonstrate how best to deploy and use them," he added.
Sweeney also said the need by many companies to catch up on revenue that was lost in 2020 at the height of the pandemic when lockdown restrictions forced many organisations to close their doors to stop the spread of COVID-19, is fuelling the pent-up demand.
Visit the RPOA's website to read the full interview.
Craig Sweeney talks developments in RPO
Craig Sweeney: The desire for a more holistic approach to talent is growing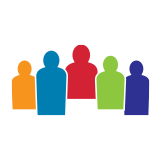 WilsonHCG is an award-winning, global leader in total talent solutions. Operating as a strategic partner, it helps some of the world's most admired brands build comprehensive talent functions. With a global presence spanning more than 65 countries and six continents, WilsonHCG provides a full suite of configurable...
Related Resources